As a frequent traveler, restful, uninterrupted sleep can be hard to come by – and blackout sleep masks for travel can make ALL the difference.
These magical blackout sleep masks for travel work to block out the harsh and distracting light from the airplane windows and airport lighting so you can catch some much-needed Z's while flying or while away from home.
Not only do they help to foster deep and restorative sleep, they are also available in a variety of styles and price points, so that you can find the mask that fits your comfort, lifestyle, and sleep needs.
In this article, we'll be covering the benefits of blackout sleep masks, the different types, and the masks we consider to be the best for traveling.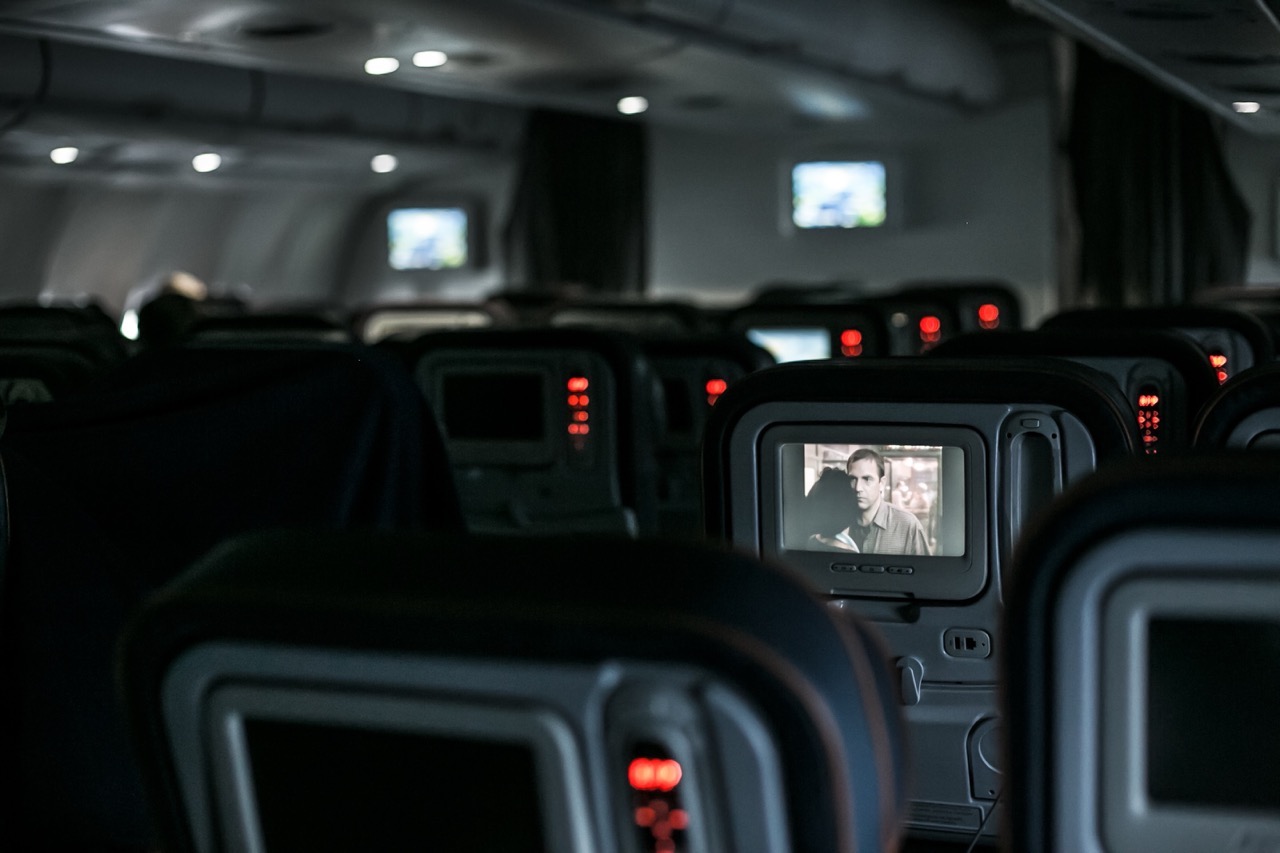 Benefits of a Blackout Sleep Mask for Travel
Using a blackout sleep mask is one of the best and most cost-effective solutions for getting a better night's rest. The main benefit of a blackout sleep mask is improved rest and relaxation, as they can turn a bright bedroom into a dark, dreamy place. 
Blackout sleep masks work by blocking out all light, which helps promote deeper, restful sleep. An added benefit of using a blackout sleep mask is that it enhances melatonin production, a hormone responsible for helping you relax and get ready for a deep sleep.
Not only can using a blackout sleep mask make it easier to fall asleep, but it can also help improve your sleep quality. 
In addition to blocking out light, blackout sleep masks can be beneficial if you have a partner who goes to bed earlier or wakes up much earlier than you. They can also help improve your morning routine by reducing the amount of time you spend lying in bed waiting for your body to wake up. 
Blackout sleep masks help to reduce stress and anxiety by providing a calming, dark environment for you to relax and sleep in. They can also benefit those suffering from insomnia, jet lag, and frequent night wakings.
Plus, they can reduce eyestrain from prolonged exposure to artificial light and computer screens, providing some much-needed relief for your eyes. 
Overall, blackout sleep masks are an incredibly effective, safe, and inexpensive way to improve your nighttime routine. Whether it's to reduce stress and anxiety, or get the restorative sleep you need each night, using a blackout sleep mask can do wonders for your mental and physical health.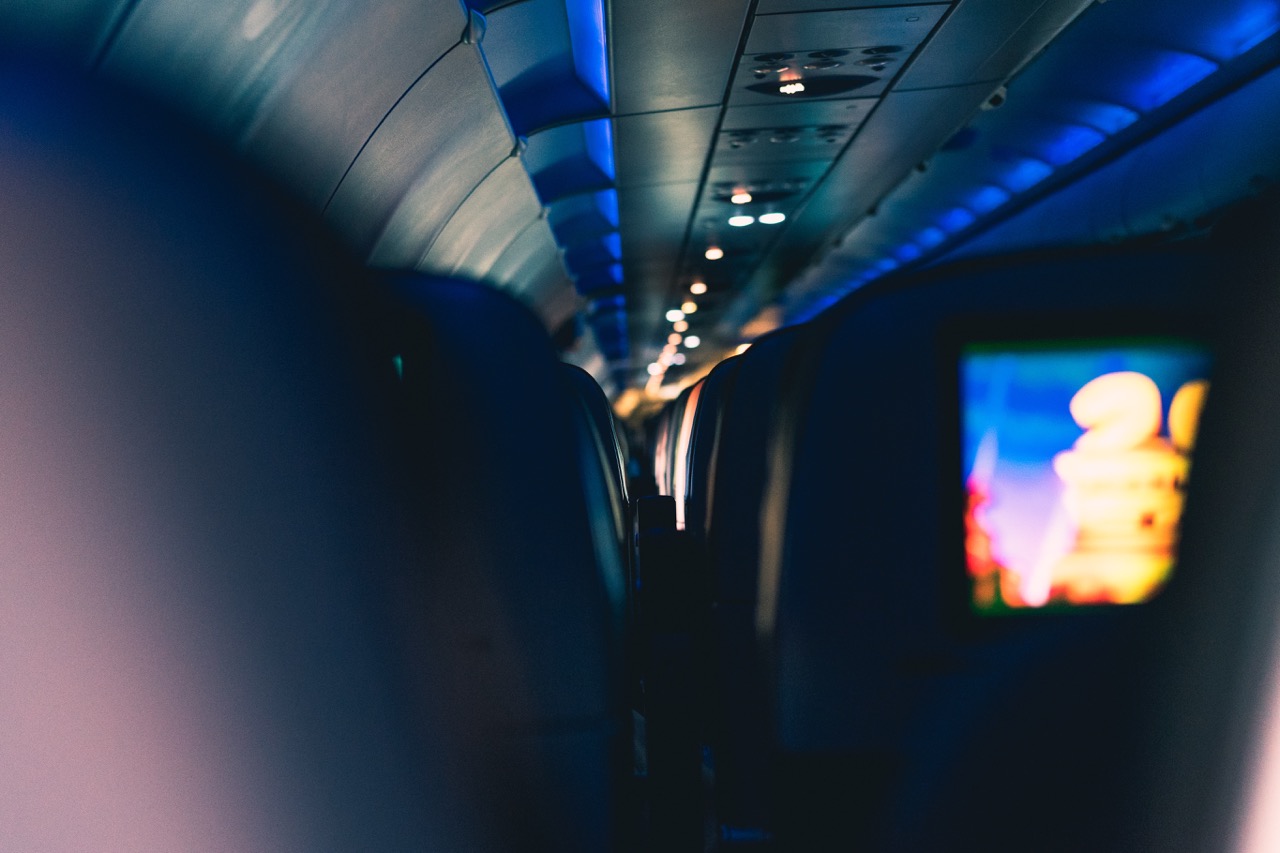 The Different Types of Blackout Sleep Masks
When looking for a blackout sleep mask, you'll need to consider the material, weight and other factors to ensure that you get the best one to fit your needs. 
A blackout mask can be a useful tool to help you get some much-needed rest… but with so many different types of blackout masks on the market, it can be overwhelming trying to choose the right one for your needs.
Here are three different types of blackout masks and some examples of each to help you make the right choice.
A. Traditional Masks
Traditional blackout masks are the most common type of mask and are often made from soft, stretchy fabric that covers the eyes and nose. They are designed to block out light, allowing you to sleep in complete darkness.
One example of a traditional blackout mask on Amazon is the Nidra Deep Rest Eye Mask. This mask is made from 100% natural mulberry silk and has a contoured shape to fit comfortably over your eyes.
B. Contoured Masks
Contoured blackout masks are similar to traditional masks, but they are designed to fit the contours of your face more closely. This can provide a more snug and comfortable fit, helping to prevent light from seeping in around the edges.
The Dream Essentials Sweet Dreams Contoured Sleep Mask is a popular example of a contoured blackout mask on Amazon. It has a unique shape that fits comfortably around the nose and eyes, and it also includes earplugs and a carrying pouch for added convenience.
C. Weighted Masks
Weighted blackout masks are a newer type of mask that uses small weights to provide gentle pressure on the eyes. This can help to stimulate the production of melatonin, the hormone that regulates sleep, and can also help to reduce anxiety and tension.
The Gravity Weighted Sleep Mask is a popular example of a weighted blackout mask on Amazon. It is made from soft, breathable material and has removable weights so you can customize the pressure to your preference.
No matter what type of blackout mask you choose, it can be a valuable tool to help you get some much-needed rest during your travels. So why not give one a try and see how it can improve your sleep experience?
The 8 Best Sleep Masks for Travel – TBE Choices
We scoured through hundreds of reviews to bring you the best of the best – our top 8 travel sleep masks!
Everyone has their own way of sleeping on a plane, train, or car, you name it. But if you're looking for a more peaceful sleep so you can wake up at your destination feeling more refreshed, then these sleep masks are for you!
Whether you are a light sleeper or a deep sleeper, these sleep masks will be sure to provide you with the comfort you need for a peaceful sleep.
Here's our top choice, and a budget one at that!
The Jersey Slumber Silk Sleep Mask provides a restful, uninterrupted sleep wherever you may be – in a bed, on a flight, or camping – by naturally blocking out light. It is designed for comfort, with an adjustable elastic strap that won't move or fall off, and is made from 100% top quality silk that is naturally breathable and soothing to the skin.
The mask is ideal for insomnia, migraine headaches, and dry eye sufferers, and is also suitable for using to apply medicine to the eyes or for yoga.
Here's our second choice, and a slightly nicer option for those looking to purchase a higher-quality blackout sleep mask for travel.
The Ostrich Pillow Eye Mask is a 3D ergonomic mask designed to provide total darkness while creating a comfortable, breathable and skin-friendly experience. With 6 layers of high-quality materials, the mask is designed to fit different faces perfectly and have no pressure on the eyelids.
This blackout sleep mask for travel is machine washable, with an elegant design and packaging, making it suitable for many types of sleepers and a great gift idea.
The Alaska Bear Silk Sleep Mask is an ideal sleep aid and eye relaxer with features catering to dry-eye sufferers while also helping to protect the delicate skin around the eyes.
It offers 100% coverage, is hypoallergenic and colorfast, holds skin moisture in place and can be used with CPAP machines and other headgear.
The MZOO Sleep Eye Mask is designed with low rebound memory foam and a soft and comfortable fabric, making it comfortable to wear and effective at blocking out the light. Additionally, this mask features a unique heat-bonded technology instead of glue, making it sturdy and durable and it is made of top quality fiber fabric that won't stain bedsheets or pillows.
The adjustable buckle strap makes it easy to adjust and fits all sizes of head circumference without catching hair. Ideal for traveling, meditation, yoga, napping and insomnia, this eye mask will help you get uninterrupted restful sleep.
The Koamask Weighted Sleep Mask is a pain-relieving eye mask designed to provide relief for conditions such as migraine headaches, tension headaches, sinus pain, puffy eyes, dry eyes and eyestrain. It features small massage beads, a fleecy side for warm therapy and a cotton side for cold therapy.
This particular blackout sleep mask for travel can be frozen to provide cool relief and used for travel, office, home, sleeping, relaxing, and meditation, among other activities. The mask is light-blocking and comfortably fitted with a velcro strap, and includes a storage pouch for keeping it clean and storing it when freezing.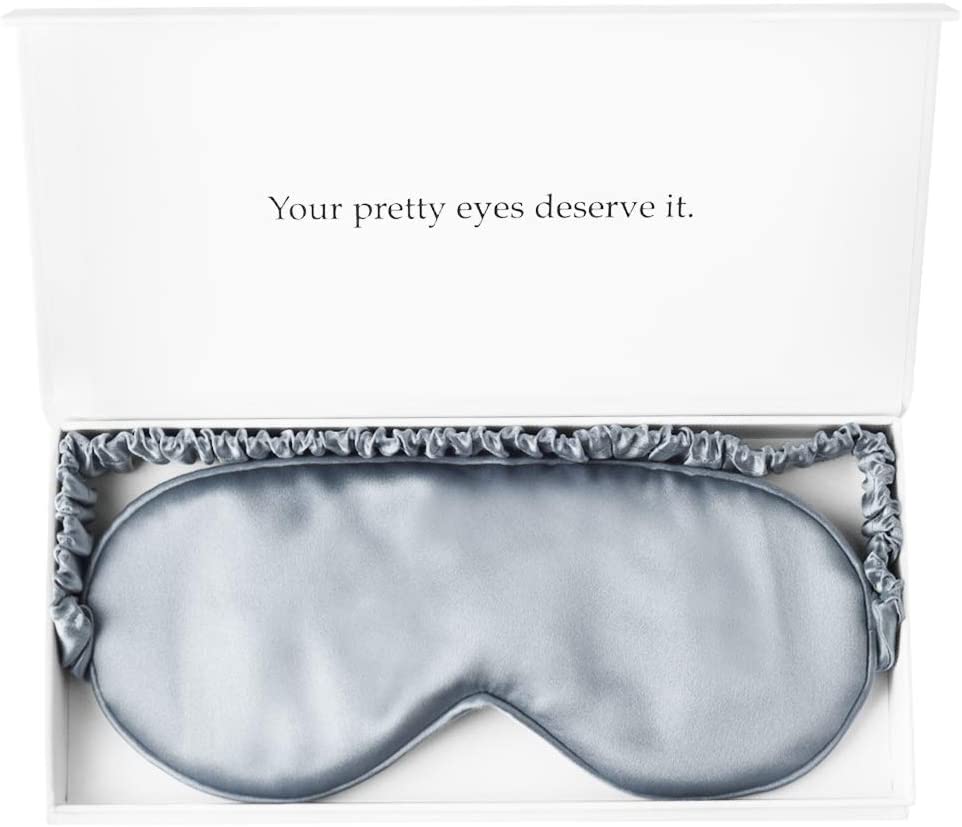 The Yanser Silk Sleep Mask is an eye mask made from pure mulberry silk. Its double layered construction is designed to be less absorbent and breathable, keeping skin moisturized and reducing the appearance of fine lines.
It's easy to hand wash and fits comfortably on the head with an adjustable, elastic band. With a satin travel bag and a stylish gift box, the mask is a great choice for travel and office naps.
The Manta Slim Mask is a comfortable and lightweight sleep mask designed for travelers. It is adjustable, with an elastic strap covered in micro fleece. The wearable is crafted out of a soft, breathable material that conforms to the user's face without putting any pressure on the eyes.
This ensures maximum and consistent levels of comfort. The mask's notable feature is its 100% light-blocking eye cups, which enables the user to enjoy a full night of deep sleep.
The Tempur-Pedic Eye Mask For Sleeping is a great choice for anyone looking for a durable and reliable sleep aid. The mask is designed to provide total darkness with a personalized fit. It has an adjustable strap, along with a Velcro closure and elasticized bands, to make sure that the mask remains a comfortable fit throughout the night.
The mask is made of TEMPUR material, a product designed to never lose its shape, and offers superior support and alignment.
Blackout Sleep Masks for Travel – Conclusion
Blackout sleep masks are the perfect companion for travelers looking to get a good night's rest. Not only do they block out all light, they can also help reduce stress, improve your quality of sleep, and help you adjust to different time zones.
When looking for the right blackout sleep mask, it's important to find one that is comfortable, lightweight, and provides enough supporting to block out all light. Once you have the right mask, you'll be able to enjoy the rest that you need while traveling.