Switzerland has a well-deserved reputation for being an expensive place to visit. It's a country where even the basic necessities of life, like drinking your morning coffee in a cafe, can be double the price of anywhere else and sometimes more. That makes asking whether or not you can visit Zurich without breaking the bank a very valid question.
Zurich is high on many top ten lists of expensive cities to visit. That said, though, with a bit of research and forward planning, you'll find ways to experience this amazing place without needing to pay the consequences on your credit card bill for the next five years.
Finding ways to economize when you're planning on going to Zurich isn't being tight-fisted with your money; it's being sensible, so don't feel mean or cheap about it. If you don't try to economize, you'll find your Swiss francs will have vanished without a trace, and you'll be crying into your empty wallet when you realize what you've spent would have paid for a month-long vacation somewhere else.
Although it does cost a little money, and we do mean a little, one thing to splurge on in Zurich is luggage storage. Instead of wandering the city with your bags in tow, head to a Bounce storage locker in Zurich first, and you'll have a much better time saving your way through town.
How Not To Spend A Fortune In Zurich
When you're going to be traveling to Zurich on a tight budget, you can forget about staying in four or five-star hotels unless you suddenly win the national lottery the day before you arrive and are feeling exceptionally flush. Forget staying there for two weeks too. Keep your visit to Zurich short and sweet, and it won't leave you with a bitter taste in your mouth.
Where To Sleep On The Cheap
Accommodation prices in Zurich are sky high, even if you only hope to get a shared room in a hostel. And if you decide to stay in a hostel to save money, make sure to read our guide on keeping your luggage safe in a hostel. Prices are equally as high in the surrounding towns, so there's not much hope of making a saving there.
The best option is not just to stay outside the city but outside the country. Stay somewhere like Munich in Germany, where the accommodation prices are a lot more affordable, then rent a vehicle and make a day trip to Zurich.
When your heart is dead set on staying in Zurich overnight, and you're not traveling alone, check out the accommodation reservation sites like Booking.com and AirBnB for apartments that charge by the night and not per person. Sadly, one of the few ways of saving on accommodation in Zurich is by sharing the cost.   
If, after checking out the cost for an overnight stay in Zurich, you realize the prices are completely out of your price range, the best thing to do is spend a full day there and then board a sleeper train from the Zurich Station or night bus to somewhere else.
What Can You Do For Free In Zurich?
The answer to the question of what you can do for free in Zurich might not be the one you want to hear. In this money-oriented city, there's not an endless list of free things to do the same as in other European cities. If you really have to avoid paying admission fees, and who doesn't want to do that, check out some of the following free things to do in Zurich:
Explore Zurich's Old Town on foot
Climb up to the viewpoint on Mount Uetliberg
Spend a couple of hours in the city's botanical gardens
Visit the Langenberg Wilderness Park
Browse around the focusTerra Earth Museum
Take a selfie with the twin towers of the Grossmunster in the background
Go window shopping and drool over displays of Swiss chocolate. If they're offering free samples, make the most of it and pretend you're interested in purchasing some.
Ways To Save Money In Zurich
You don't need to be a Swiss banker to make a good investment while you're in Zurich – finding ways to travel more isn't only for the rich! When your personal finances allow you to be in this pricey city for a day or a long weekend, if you're lucky, you'll save a fortune if you purchase a Zurich Card.
Cost of a Zurich Card
Zurich Card with a 24-hour validity – CHF 27 (approximately $28)
Zurich Card with 72-hour validity – CHF 53 (approximately $56)
Having a Zurich Card entitles you to as many free journeys on public transport in the city as you can cram into the hours of the day. Public transport means anything within the city limits, which boils down to buses, trains, some boats, and the cableway. 
Yes, once you know about Zurich Cards, this Swiss city starts to get a bit more interesting as a budget travel destination.
Three things you can get for free with the Zurich Card are ones you'll probably want to do more than once. Think about going on two short cruises on Lake Zurich and a sailing down the Limmat River, and you know you're going to get your money's worth for splashing out on the card, especially if you go at sunset.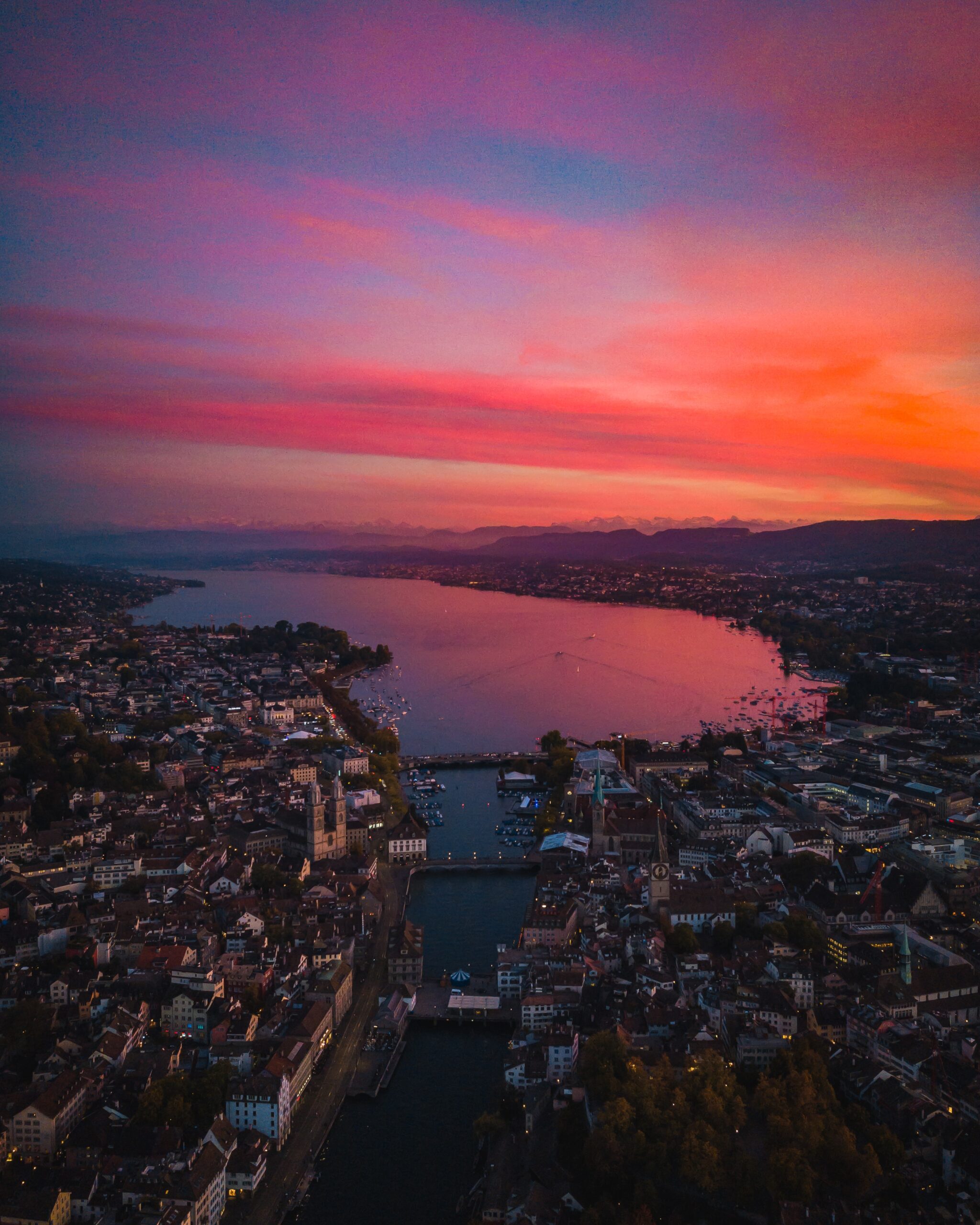 Lake and river cruises are not the only things you can get for free with a Zurich Card. There are many more, and it allows you to get discounts on numerous things to do in the city. Here are a few just to give you an idea:
50% discount on an Old Town Walking Tour
Free admission to the National Museum Zurich
Free admission to the Kunsthalle Art Museum
Free admission to the Museum Haus Konstruktiv
10% discount on admission to Cabaret Voltaire
Free admission to Casino Zurich, where you can gamble your vacation money away
The card also gives you discounts at countless bars and restaurants in the city. In this overly expensive city, it's a wise investment. No, it won't turn you into an affluent Swiss banker overnight, but it will help to spread your Swiss francs just that little bit further.
Conclusion
Embarking on a Zurich adventure without draining your finances is not only achievable but also incredibly rewarding. By embracing the art of frugal travel, you can uncover the hidden gems of this enchanting Swiss city and create memories that last a lifetime. So, pack your bags, lace up your walking shoes, and set out to explore Zurich's charming streets, breathtaking viewpoints, and vibrant culture. With a little creativity and a keen eye for budget-friendly opportunities, you'll soon discover that the true wealth of Zurich lies not in its price tags, but in the unforgettable experiences it has to offer.