Traveling with no luggage is a growing trend among adventurers who value minimalism and efficiency. It may seem like a daunting prospect, but with the right approach, you can reap the rewards of a lighter, more streamlined travel experience.
You're probably wondering how it's even possible to travel without any luggage. That's where we come in. In this guide, we'll share essential tips and techniques to help you embark on your luggage-free journey with confidence.
We'll cover everything from packing essentials and utilizing pocket-only travel gear to layering clothes and mailing souvenirs. By the time you've finished reading, you'll be well-equipped to explore the world unencumbered by bulky bags.
So, if you're ready to embrace the freedom of traveling with no luggage, keep reading to discover a new way to see the world.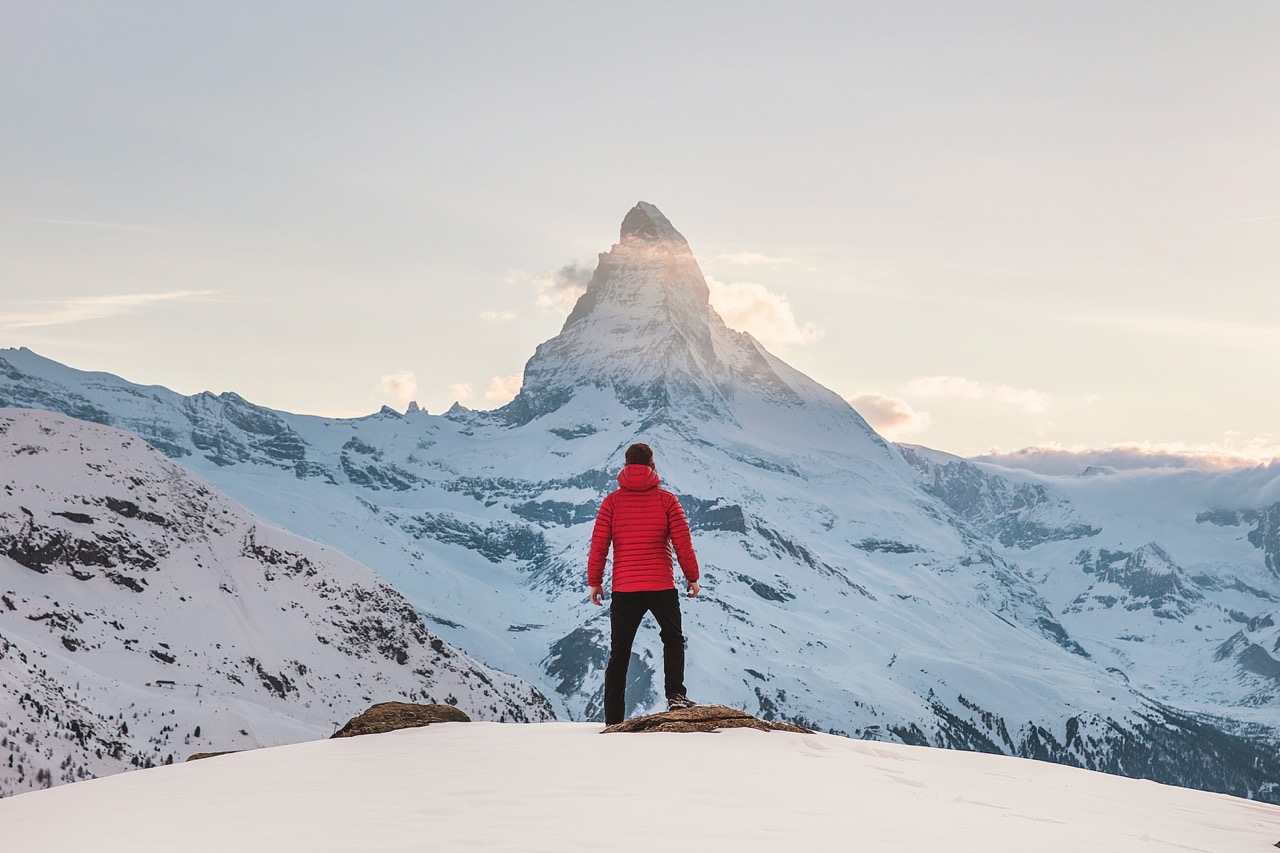 Mastering the Art of Minimalist Packing
A. Focus on the Essentials
To successfully travel with no luggage, it's crucial to hone your packing skills and focus on bringing only the essentials. Create a checklist of items that you absolutely cannot do without during your trip, such as travel documents, medications, and a few essential toiletries.
Tip: Use travel-sized toiletries to save space and weight.
B. Versatile Clothing Items
Select versatile clothing items that can serve multiple purposes and be easily mixed and matched. This way, you can create a variety of outfits with just a few pieces. Consider clothing made from quick-drying, wrinkle-resistant materials to maintain a polished appearance throughout your journey.
Example: A simple black dress can be worn during the day with sneakers and dressed up for the evening with a statement necklace and heels.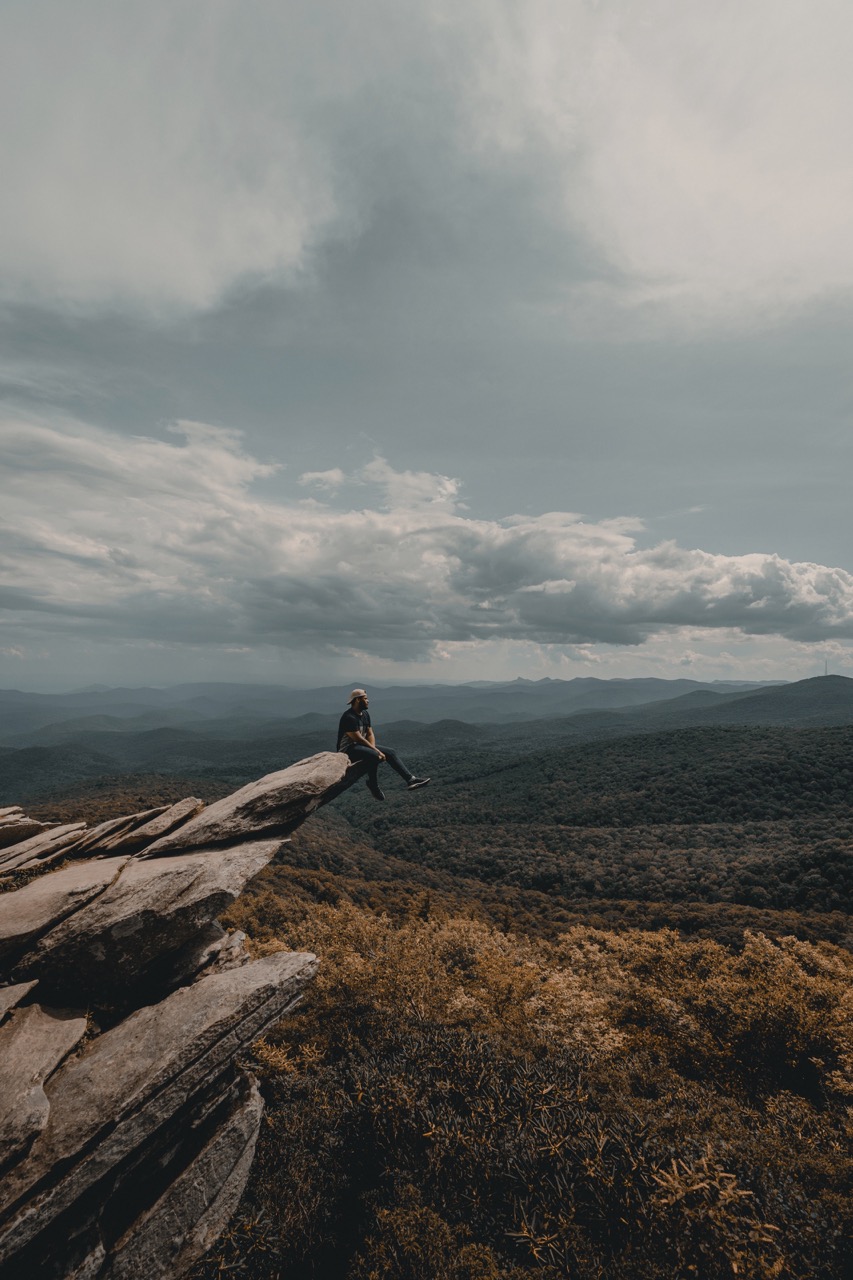 Leverage Travel Gear with Pockets
A. Pocket-Only Travel Solutions
For a luggage-free experience, consider travel gear designed specifically for this purpose. Companies like ScotteVest offer clothing and accessories with strategically located pockets to accommodate your essentials.
B. Top Travel Clothing for Pocket-Only Travelers
Some excellent options to consider for your pocket-only travel wardrobe include:
Remember: Opt for clothes with secure pockets to reduce the risk of theft.
Layer or Pack Extra Clothes (If Possible)
A. Mastering the Art of Layering
When traveling with no luggage, layering your clothing can help you stay prepared for different weather conditions without taking up additional space. For example, wear a vest, a long-sleeved shirt, and a t-shirt underneath to adapt to fluctuating temperatures.
B. Packing Extra Clothes
If you're a pocket or day bag traveler, consider packing an extra pair of socks, underwear, and a spare t-shirt. These items can serve as a backup while you launder your current clothing.
Mail Souvenirs or Extra Gear
A. Pre-Arrange Shipping with Hotels
Instead of carrying souvenirs or extra gear, consider mailing these items to your destination or back home. For example, you can ship warm clothing to your first cool destination by pre-arranging this with the hotel you plan to stay at.
B. Visit Local Post Offices
When you find a souvenir you can't resist, simply visit a local post office and mail the item home. This strategy allows you to enjoy your trip without being weighed down by extra belongings.
Note: Airlines do not permit luggage to travel without the passenger across international borders.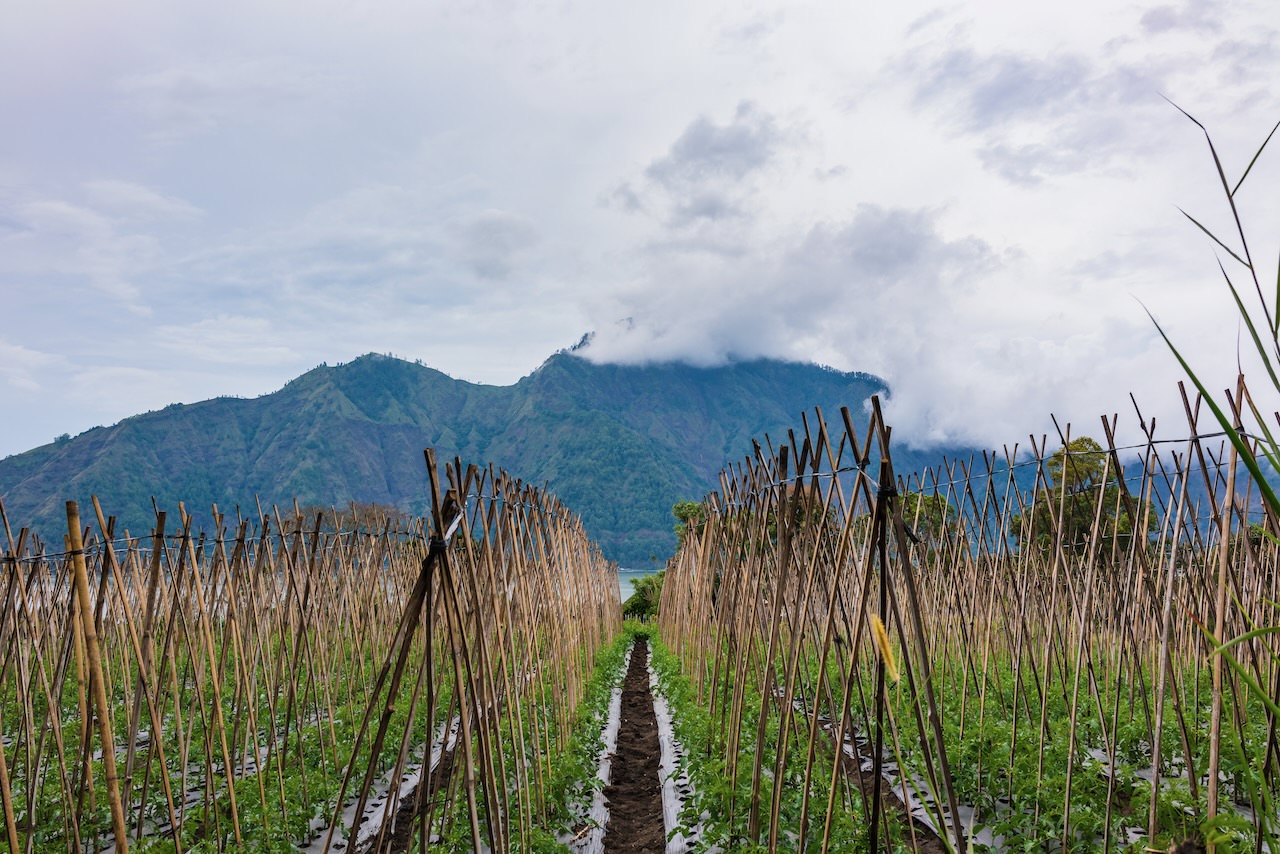 Embrace Digital Solutions
A. Travel Apps and E-books
When traveling with no luggage, it's essential to take advantage of digital solutions to save space and weight. Replace physical guidebooks, maps, and language dictionaries with apps and e-books that can be accessed from your smartphone or tablet.
Examples: Google Maps, Duolingo, and Kindle.
B. Digital Storage Solutions
Consider using cloud storage solutions like Google Drive or Dropbox to store and access important documents, such as travel itineraries, hotel reservations, and copies of your passport. This not only saves space but also provides an extra layer of security in case of loss or theft.
Tip: Keep your devices charged and bring a portable power bank for emergencies.
Use Travel Accessories to Maximize Space
B. Multi-Functional Travel Accessories
Invest in travel accessories that serve multiple purposes to reduce the number of items you need to carry. A travel scarf with hidden pockets, for example, can serve as both a fashion accessory and a storage solution.
Other examples: A multi-tool card, a combination lock with a built-in cable, or a compact travel towel that doubles as a blanket.
Prepare for Laundry on the Go
A. Travel Laundry Essentials
When traveling with no luggage, it's important to be prepared to launder your clothes as needed. Pack a small, travel-sized laundry kit containing detergent, a sink stopper, and a clothesline to ensure you can wash your garments wherever you are.
B. Quick-Drying Clothing
Choose clothing made from quick-drying materials to expedite the laundry process. This allows you to wash your clothes in the evening and have them dry and ready to wear the next day.
Tip: Look for clothing made from synthetic fabrics like polyester or nylon, as these materials tend to dry more quickly than natural fibers like cotton.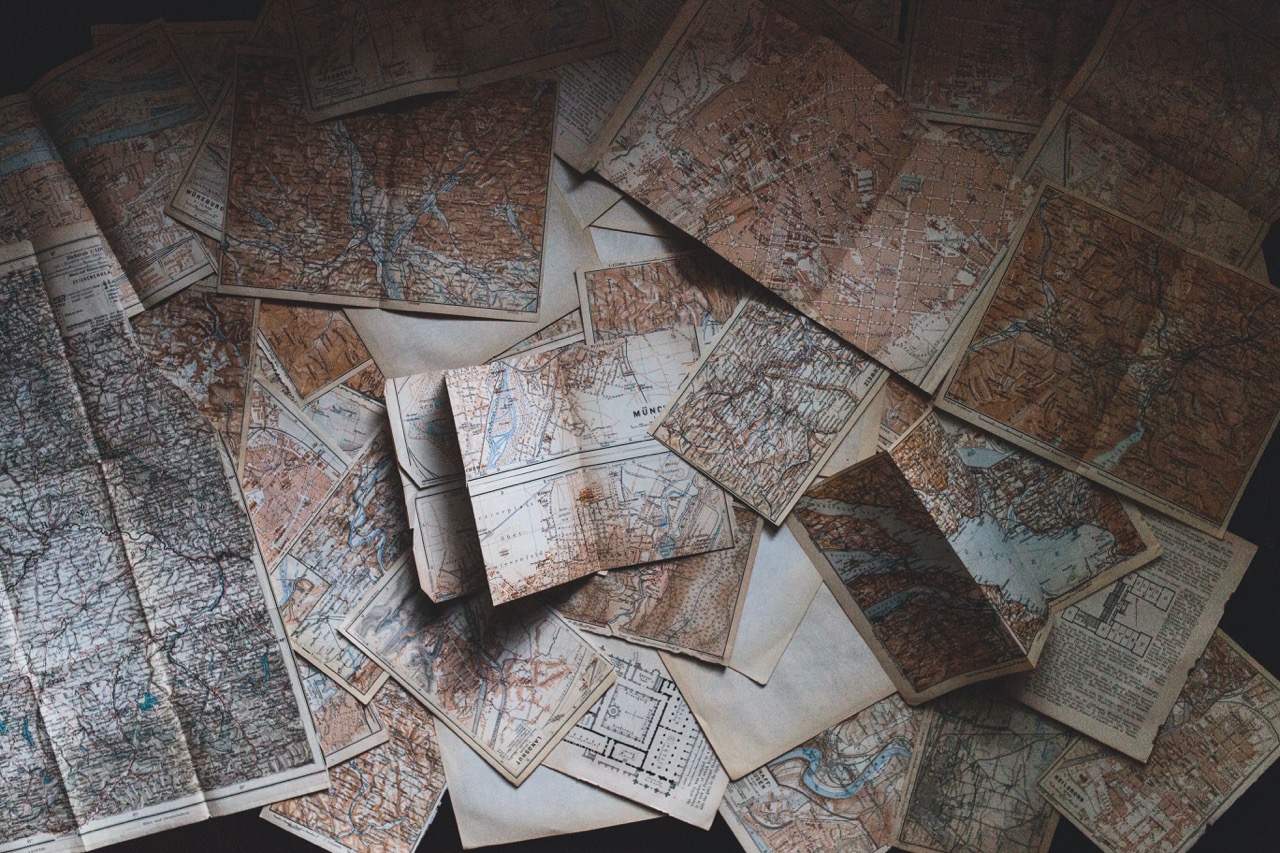 Embrace the Versatility of Convertible Clothing
When traveling with no luggage, convertible clothing can be a game-changer for packing light and maintaining flexibility in your wardrobe. These ingenious garments can be transformed into different clothing items, allowing you to adapt to various weather conditions and situations with ease. In this section, we'll explore the benefits of convertible clothing and offer some suggestions for must-have items on your next luggage-free journey.
A. The Magic of Convertible Clothing
Convertible clothing is designed to serve multiple purposes, helping you reduce the number of items you need to pack while still having a variety of outfit options. These items are especially helpful when traveling to destinations with unpredictable weather or when you need to transition from casual to formal settings.
B. Top Convertible Clothing Picks for No-Luggage Travelers
Convertible Pants/Shorts: These versatile pants can easily be transformed into shorts by zipping off the lower pant legs. They're perfect for hikes, city exploration, or when temperatures fluctuate throughout the day.
Wrap Dresses/Skirts: A wrap dress can double as a skirt by simply adjusting the way it's tied. This offers you two different looks with just one piece of clothing.
Reversible Clothing: Reversible items, such as jackets, shirts, and even leggings, give you two different color or pattern options in one garment, increasing your outfit combinations without taking up extra space.
Multi-Way Tops: These innovative tops can be worn in multiple ways by adjusting straps, ties, or buttons, giving you several unique looks with just one piece.
Convertible Travel Pillows/Scarves: A convertible travel pillow that can also be used as a scarf is a practical and space-saving accessory for no-luggage travelers.
By incorporating convertible clothing into your travel wardrobe, you can streamline your packing process, save valuable space, and still enjoy a range of stylish outfit choices on your luggage-free adventure.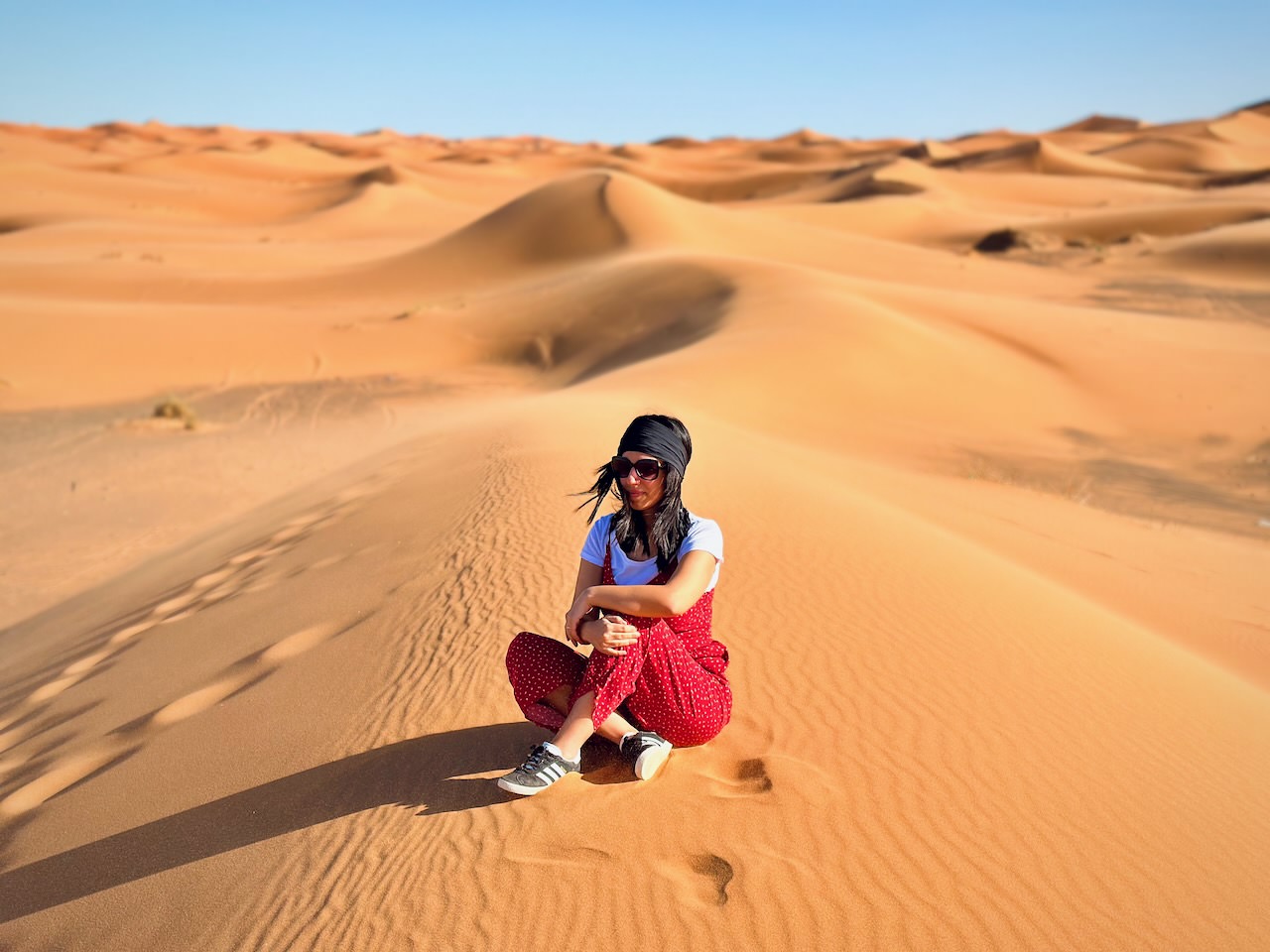 Practice Smart Packing Techniques
A. Rolling and Folding Techniques
Mastering smart packing techniques is crucial for traveling with no luggage. Experiment with different folding and rolling methods to find the most space-efficient way to pack your clothes and accessories.
Examples: The Ranger Roll or the Bundle Packing Method.
B. Packing Cubes and Compression Bags
If you're using a day bag, packing cubes and compression bags can be a game-changer for saving space and keeping your belongings organized. These accessories help you compress your clothes and other items, making them easier to fit in a limited space.
Be Mindful of Local Customs and Regulations
A. Research Cultural Expectations
When traveling with no luggage, it's important to be aware of local customs and cultural expectations regarding attire. Dress modestly and respectfully, and be prepared to cover your head, shoulders, or legs as necessary in religious or traditional settings.
B. Familiarize Yourself with Airline Carry-on Regulations
If you're relying on pockets or a day bag to carry your essentials, familiarize yourself with airline carry-on regulations, especially regarding liquid and electronic items. This will help you avoid unexpected surprises or delays at security checkpoints.
Tip: Consider using solid toiletries (e.g., shampoo bars or solid toothpaste) to comply with liquid restrictions.
Frequently Asked Questions about Traveling with No Luggage
1. How do I ensure the safety of my valuables while traveling without luggage?
Be cautious and strategic with your belongings. Use clothes with secure pockets or invest in a high-quality day bag with lockable zippers. Distribute your valuables among different pockets and compartments to minimize risk.
2. How can I maintain good hygiene while traveling with no luggage?
Pack a few essential toiletries like a travel-sized toothbrush, toothpaste, and a small bar of soap. If possible, bring solid toiletries to save space and comply with airline regulations. Take advantage of public restrooms or your accommodations for quick wash-ups and laundry when needed.
3. What should I do if I want to buy souvenirs but don't have space in my pockets or day bag?
You can mail souvenirs or extra gear back home. Visit a local post office, and they will help you send your items to your destination. Remember, this may not be possible for all types of souvenirs, so plan accordingly.
4. How can I make sure I pack enough clothes for my trip without luggage?
Focus on packing versatile clothing items that can be mixed and matched to create multiple outfits. Opt for clothes made from quick-drying, odor-resistant materials so you can wash them on the go. Additionally, layering your clothes will allow you to carry more items and adjust to different weather conditions.
5. Can I travel internationally without luggage?
Yes, it's possible to travel internationally without luggage. However, you'll need to plan carefully and be mindful of local customs, airline regulations, and any visa requirements. Make sure you carry all essential documents, like your passport and travel itinerary, in a secure and easily accessible place.