Welcome to the ultimate guide on the best minimalist backpacks for your one bag travel adventures.
In this guide, we'll unveil the secrets to selecting the perfect minimalist backpack, combining functionality, style, and comfort. We'll share insider tips, expert recommendations, and even some advanced strategies that you won't find anywhere else.
So, let's discover the art of minimalist travel together with the best backpacks on the market: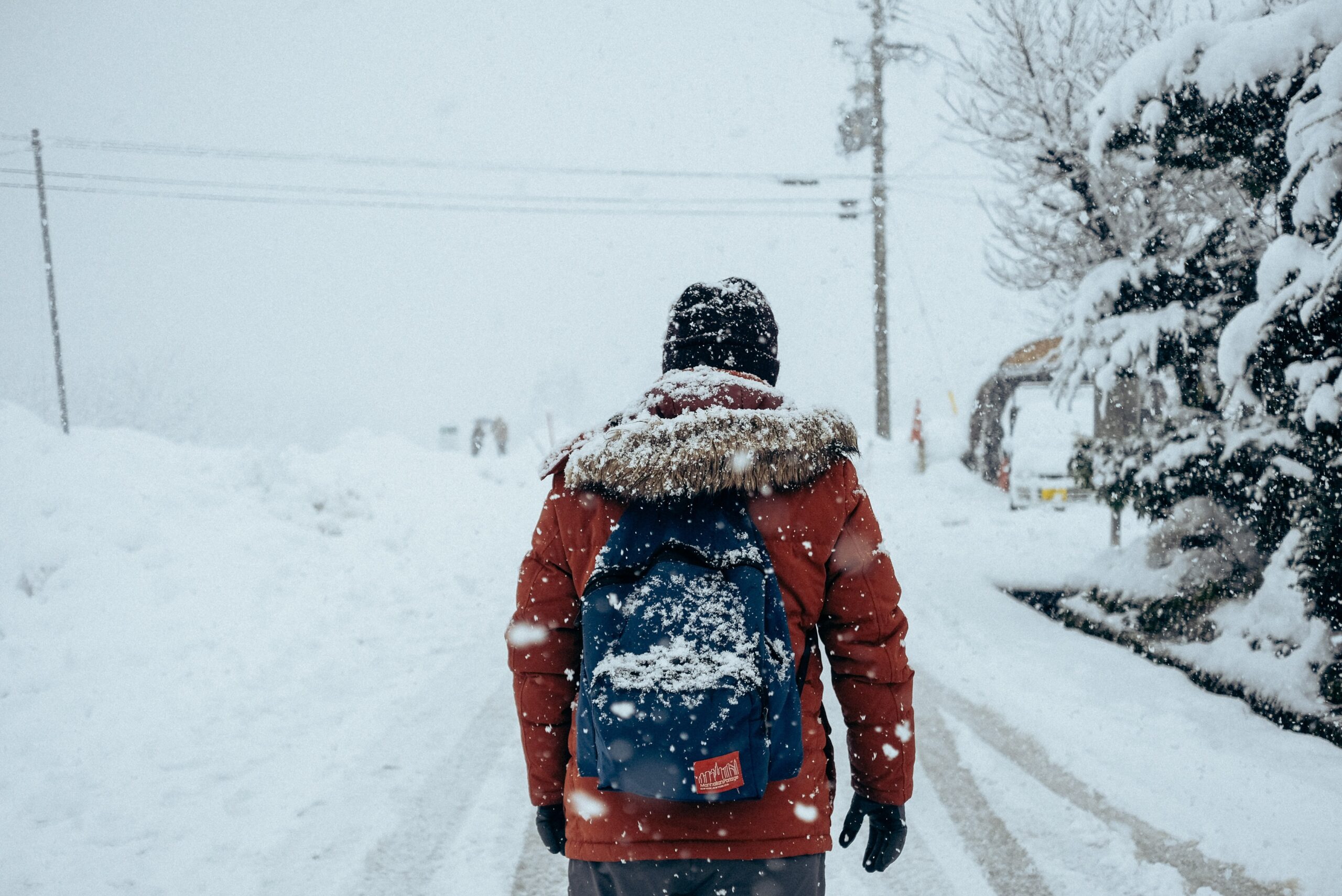 Finding Your Perfect Minimalist Backpack
When it comes to finding the best minimalist backpack, we understand that everyone has different needs and preferences. Let's analyze some of those!
Analyzing Your Travel Style and Needs
Consider the following aspects when you're off to make your next backpack purchase:
Frequency of travel: Are you a frequent traveler, or do you only travel occasionally? The ideal backpack for someone who travels every month will differ from someone who takes a single annual trip.
Type of travel: Are you a digital nomad, a business traveler, or a casual vacationer? Each travel style has unique requirements, which will impact your backpack choice.
Length of trips: Do you usually take short weekend getaways or extended trips? The duration of your trips will affect the size and storage capacity of the backpack you'll need.
Carry-on compliance: If you prefer to travel light and avoid checked luggage, ensure that your backpack meets the carry-on size requirements for both domestic and international airlines.
Backpack Features to Look For
Once you've identified your travel style and needs, it's time to examine the features that make a minimalist backpack stand out. Here are some key factors to consider:
Comfort: As Rick Steves puts it, "you'll never meet a traveler who, after five trips, brags: 'Every year, I pack heavier.'" Prioritize a backpack with ergonomic design, padded shoulder straps, and a comfortable hip belt to make carrying your belongings a breeze.
Internal storage: Choose a backpack with a size that suits your travel style. Look for a backpack with a well-organized internal layout that makes packing and accessing your items easy.
Material: A high-quality backpack should be made from durable materials, such as ripstop nylon or Cordura, to withstand the rigors of travel.
Functionality: A well-designed backpack should have strategically placed zippers, easy-to-access pockets, and useful handles. Consider additional features like anti-theft elements or laptop compartments, depending on your needs.
Price: While minimalist backpacks can range from $150 to $400, it's crucial to find one that delivers value for money and will last you for years to come.
In the next section, we'll dive into our top recommendations for the best minimalist backpacks on the market, taking into account all the factors mentioned above.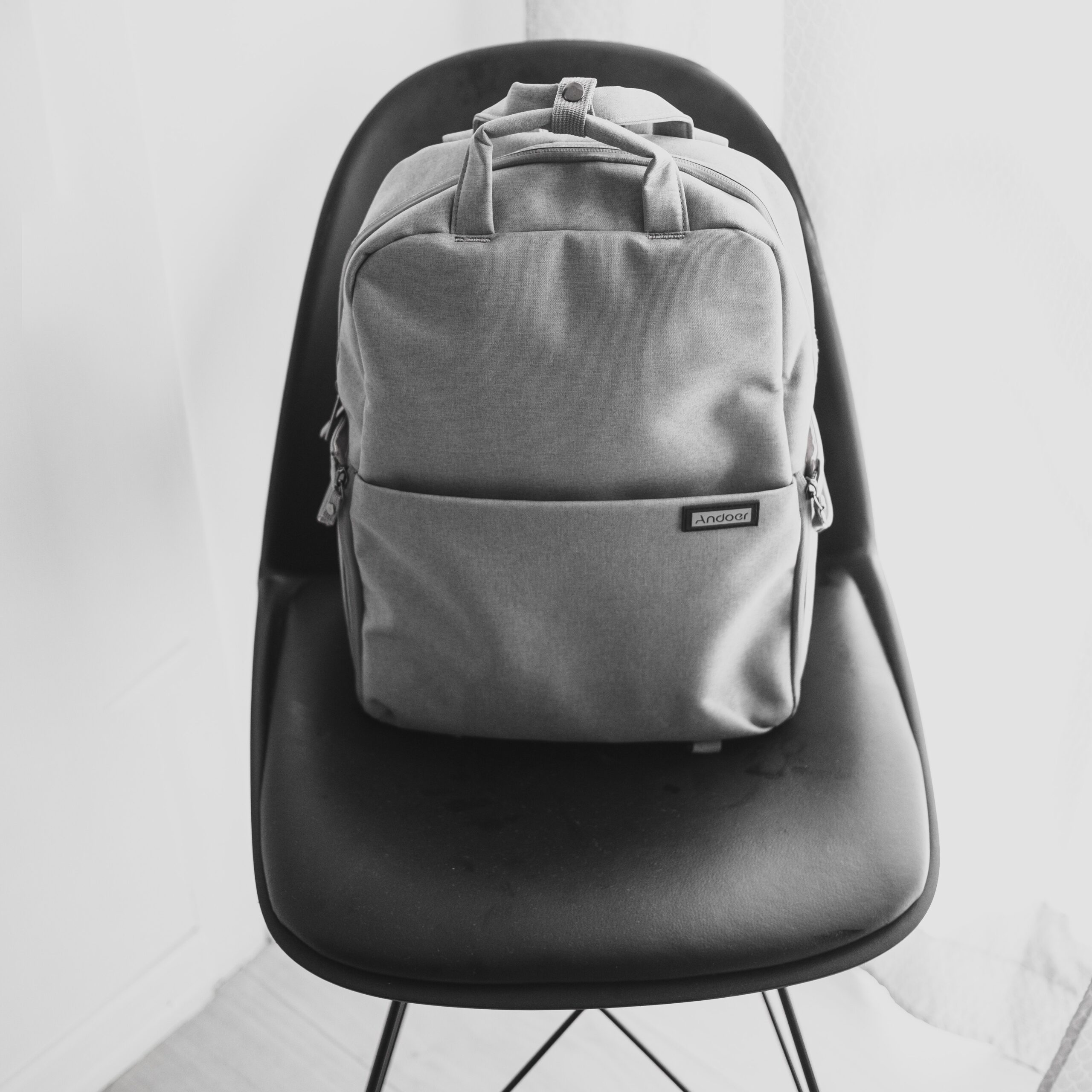 Top Minimalist Backpack Recommendations
Now that we've covered the essential factors to consider when choosing the best minimalist backpack, let's dive into our top recommendations. We've carefully curated a list of backpacks that cater to various travel styles and budgets, ensuring there's an option for everyone.
The Bellroy Transit Backpack Plus is our top pick for the best overall minimalist backpack. With its spacious and versatile design, this backpack meets the needs of a wide range of travelers.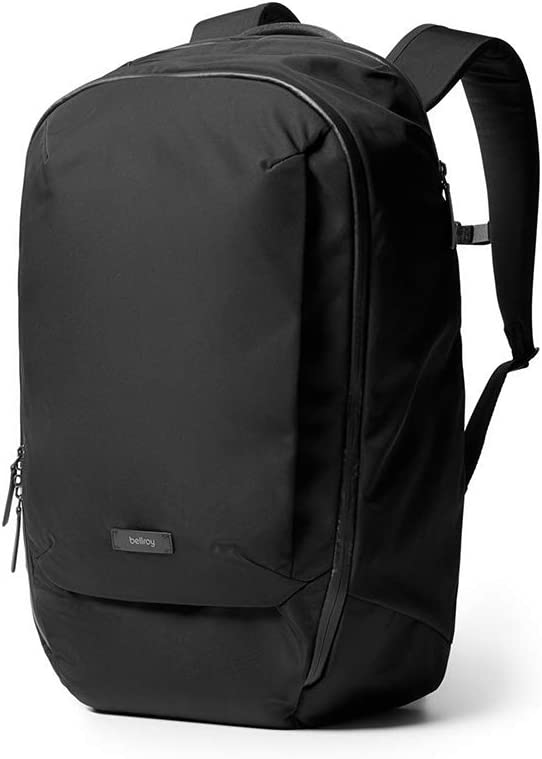 Comfort: Padded shoulder straps, a sternum strap, and a hip belt provide ample support and comfort for long journeys.
Storage: A 38-liter capacity, quick-access laptop compartment, RFID-blocking pocket, shoe compartment, and multiple pockets make organization a breeze.
Material: The durable, water-resistant, and eco-friendly recycled woven fabric ensures the backpack withstands the rigors of travel.
Functionality: With compartments for a 15″ laptop, an RFID-blocking pocket, and various internal and external pockets, the Bellroy Transit Backpack Plus is a highly functional choice.
Price: Priced at $299, this backpack offers excellent value, considering its top-notch design and materials.
For those seeking a minimalist backpack without breaking the bank, we recommend the Levi's Men's Backpack.
Comfort: The backpack features comfortable, padded shoulder straps.
Storage: With two zippered compartments, an internal laptop sleeve, and two side pockets, this backpack offers ample space for daily essentials.
Material: Made from polyester with faux leather accents and metal hardware, this backpack is both stylish and durable.
Functionality: The backpack includes a main compartment with a 15″ laptop sleeve and a smaller front compartment with an organizer panel.
Price: At just $40, the Levi's Men's Backpack offers unbeatable value for a minimalist backpack.
Best Minimalistic Backpack for Digital Nomads: Nomatic Travel Pack
Digital nomads require a backpack that caters to their unique needs, and the Nomatic Travel Pack is our top choice in this category.
Comfort: The breathable mesh back panel and straps, removable sternum strap, and waist belt ensure a comfortable carrying experience.
Storage: The expandable capacity from 20L to 30L provides flexibility, while the dedicated laptop compartment, RFID-blocking pocket, and magnetic water bottle pocket offer ample storage options.
Material: Made from waterproof tarpaulin, this backpack is durable and easy to clean.
Functionality: With over 20 features to keep your gear organized and accessible, the Nomatic Travel Pack is the ultimate backpack for digital nomads.
Price: Priced at $260, this backpack is an investment in your digital nomad lifestyle, offering unparalleled organization and protection for your valuable tech gear.
In the following section, we'll explore additional minimalist backpack options tailored to specific travel styles and requirements, so you can find the perfect match for your needs.
Specialized Minimalist Backpack Options
Apart from our top three recommendations, we've identified some specialized minimalist backpack options tailored to specific travel styles and requirements. These backpacks excel in particular areas, making them perfect for niche travel preferences.
This backpack is a great choice for those who love nature and adventure. It has a 40L capacity that can fit everything you need for a weekend trip or a day hike. The price is $149.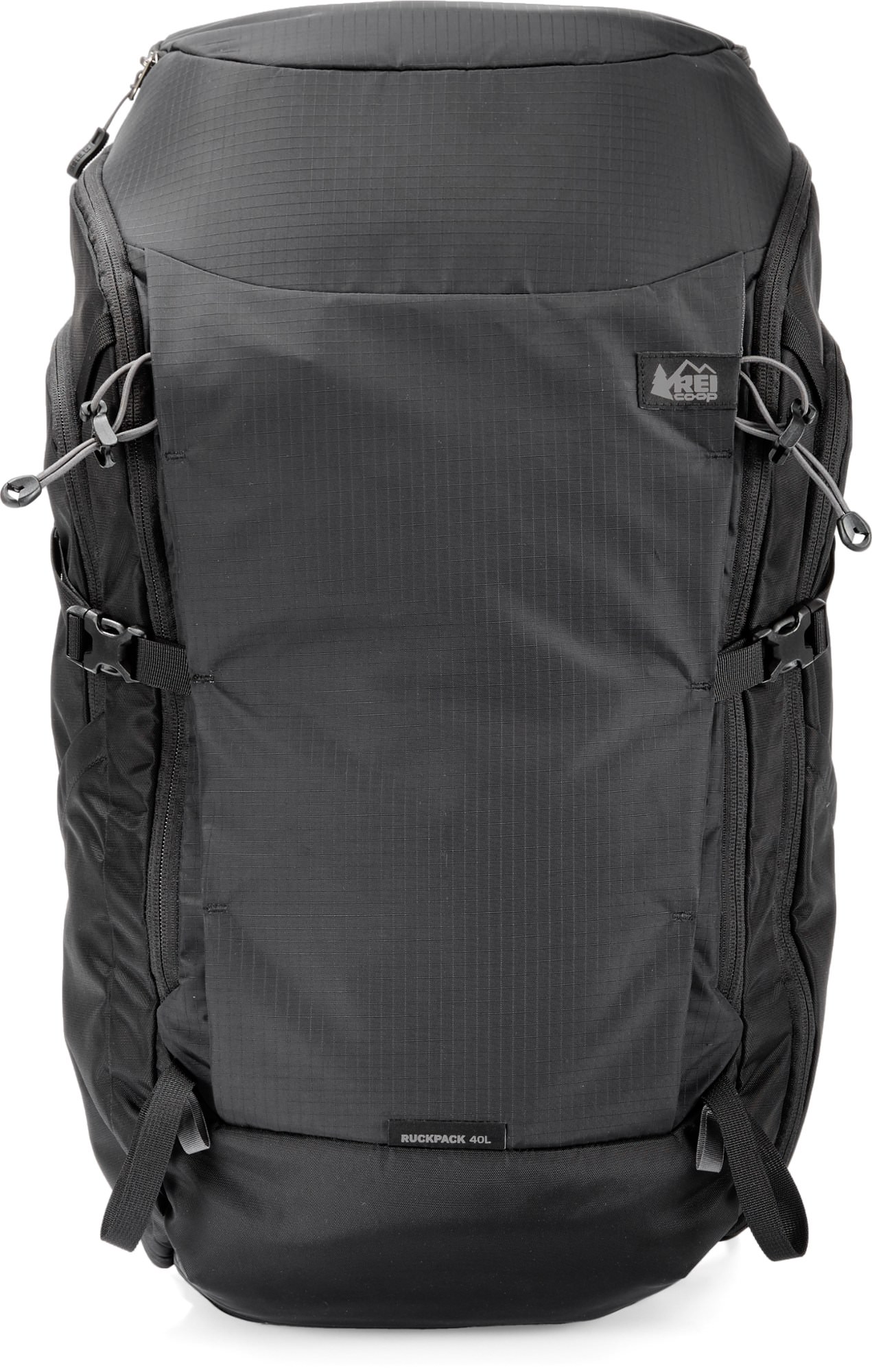 Comfort: The adjustable suspension system with padded shoulder straps, sternum strap, load-lifter straps, and hip belt provide comfort and stability. A mesh back panel ensures ventilation and airflow.
Storage: Multiple storage options for your outdoor essentials, such as two side water bottle pockets, zippered hip belt pockets, zippered lid pockets, zippered front pocket with key clip, large stretch mesh front pocket, and attachment loops for trekking poles or ice axes.
Material: The recycled nylon ripstop is water-resistant and abrasion-resistant, with a reinforced bottom panel for added durability and protection.
Functionality: Designed for versatility, the backpack features compression straps, side handles for duffel-style carrying, lockable zippers, reflective accents, and an integrated rain cover.
Price: The REI Co-op Ruckpack 40 Recycled Pack, priced at $149, offers a balance between affordability and functionality, making it an excellent choice for outdoor enthusiasts seeking value for their money.
Designed for those who want to capture every moment of their travels, this backpack has a 30L capacity that can expand or contract depending on your needs. The price is $299.
Comfort: Ergonomic shoulder straps with axial attachment points adjust to any body type, while a removable sternum strap and waist belt offer extra support.
Storage: Ample storage space for camera gear and travel essentials, including external side pockets for water bottles or tripods, large front pocket with internal organization panels, rear laptop sleeve, top quick-access pocket, and hidden passport pocket. Compatible with Peak Design's packing tools (sold separately).
Material: The weatherproof nylon canvas shell features a DWR coating that resists water and dirt, with ultra-durable zippers and self-healing fabric technology that repairs small punctures.
Functionality: Adaptable and convenient, the backpack has expansion zippers, stowable shoulder straps, and a waist belt for various travel scenarios. Additional features include theft-deterrent zippers, luggage pass-through handle, external carry straps, and multiple grab handles.
Price: At $299, the Peak Design Travel Backpack 30L is a premium choice for photographers looking to invest in a high-quality, feature-rich backpack that caters specifically to their needs.
Ideal for those who care about the environment and social responsibility, this backpack has a 25L capacity that can fit everything you need for a day trip or everyday use.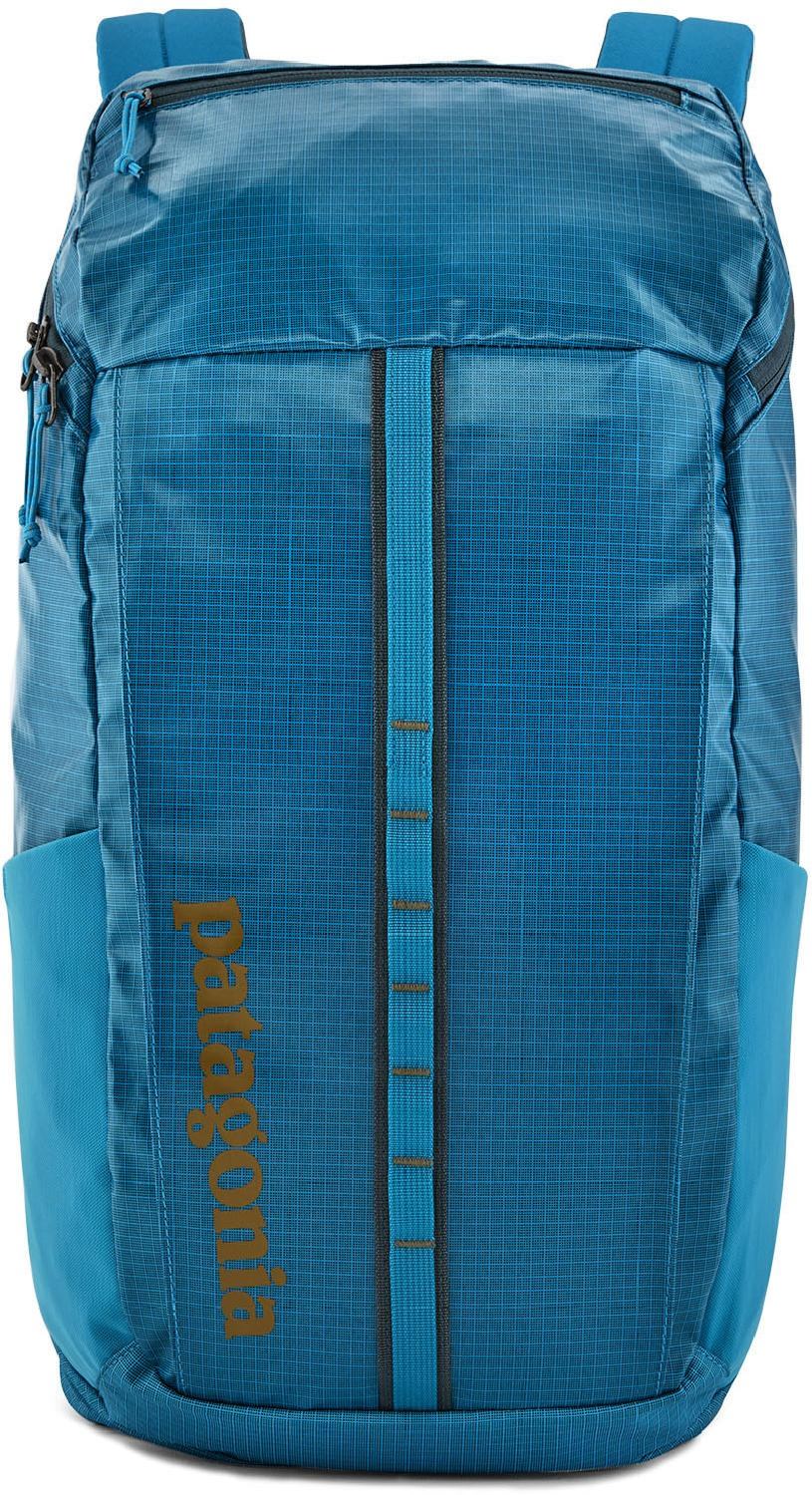 Comfort: Padded shoulder straps, a sternum strap, and a webbing waist belt ensure a comfortable fit.
Storage: The large main compartment includes a laptop sleeve, zippered stash pocket on the lid flap, stretch-woven side pockets, and daisy chain lash points for additional storage.
Material: The eco-friendly, durable material is designed for long-lasting use and protection against the elements.
Functionality: The versatile design and storage options make this backpack ideal for various activities and everyday use.
Price: The Patagonia Black Hole Pack 25L is a sustainable option priced moderately at $99, providing an eco-conscious choice without compromising on quality and functionality.
We hope this comprehensive guide has helped you find the perfect minimalist backpack for your travel style and needs. In the next section, we'll share some practical tips and tricks to make the most of your minimalist backpack.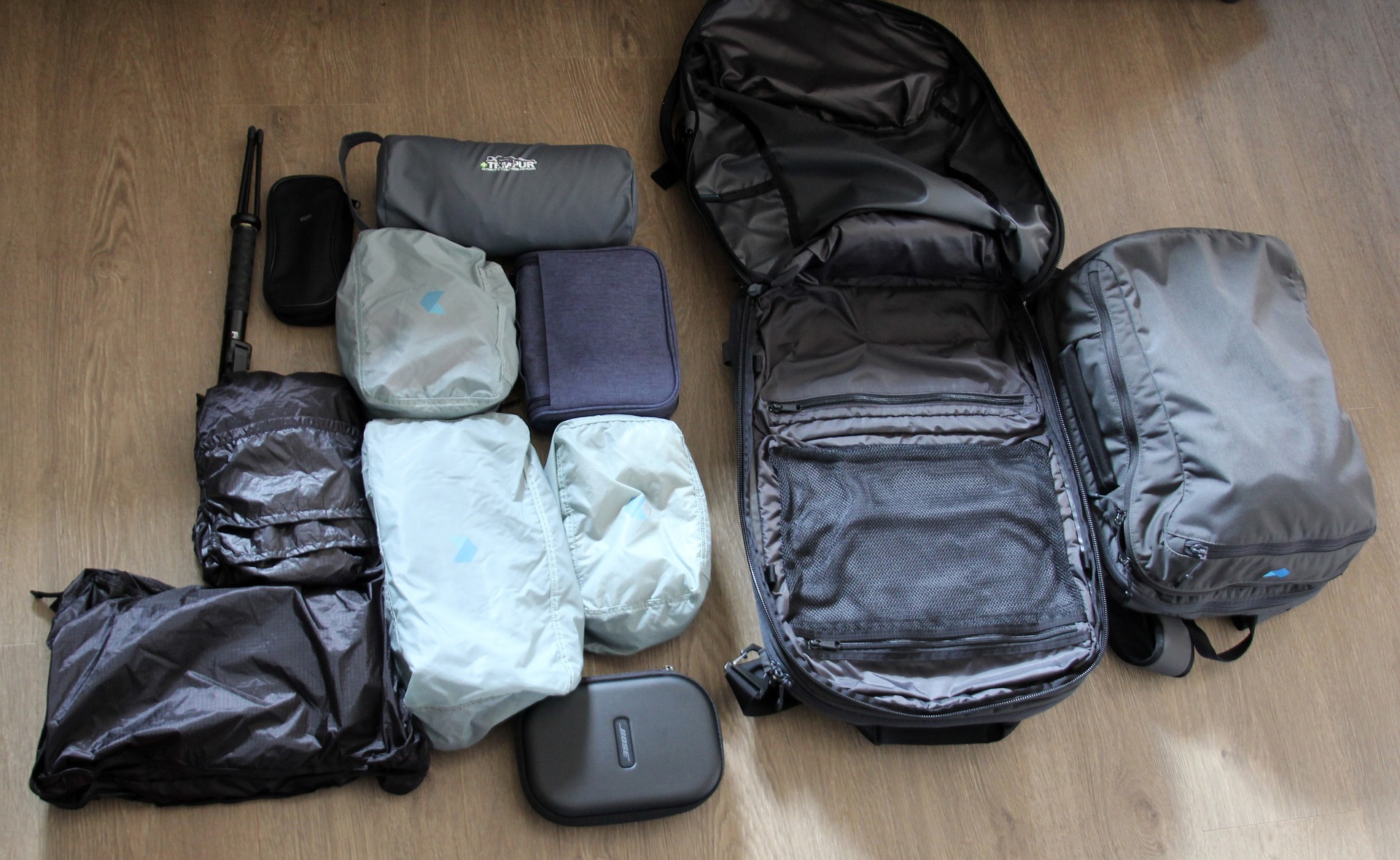 Tips and Tricks for Maximizing Your Minimalist Backpack
Now that you've chosen the best minimalist backpack for your needs, let's dive into some tips and tricks to help you make the most of your backpack and enhance your travel experience.
Efficient Packing Techniques
Packing efficiently is crucial for minimalist travelers. By implementing the right packing strategies, you'll be able to fit more in your backpack while maintaining organization and accessibility.
Roll, don't fold: Rolling clothes instead of folding them saves space and reduces wrinkles. This method allows you to fit more items in your backpack without creating a chaotic mess.
Use packing cubes: Packing cubes are an excellent way to keep your belongings organized and easy to access. Separate your items by type or by the day you'll need them to make unpacking a breeze.
Maximize empty spaces: Utilize the empty spaces inside shoes, hats, or other bulky items to store small essentials like socks, underwear, or charging cables.
Streamline Your Essentials
When it comes to minimalist travel, less is more. Streamline your essentials by focusing on versatile, multi-functional items that save space and reduce weight.
Choose versatile clothing: Opt for clothing items that can be easily mixed and matched or serve multiple purposes, such as a lightweight jacket that can double as a raincoat or a scarf that can be used as a blanket.
Embrace multi-functional gadgets: Invest in gadgets that serve multiple purposes, like a smartphone that can replace a camera, GPS, and e-reader, or a multi-tool that combines several essential functions in one compact device.
Limit toiletries: Pare down your toiletries by selecting travel-sized items, solid alternatives (such as solid shampoo or toothpaste tablets), and multi-purpose products like a 2-in-1 shampoo and body wash.
Keep Security in Mind
While traveling, it's essential to keep your belongings secure. Follow these tips to protect your valuables and ensure a worry-free journey.
Use TSA-approved locks: Secure your backpack with TSA-approved locks to deter thieves while still allowing airport security to access your bag if necessary.
Carry a portable safe: For added security, consider using a portable safe or a hidden pouch to store your passport, money, and other essential documents.
Stay vigilant: Always be mindful of your surroundings and keep your backpack within sight or securely attached to your body, especially in crowded or high-risk areas.
In the next section, we'll explore how to maintain and care for your minimalist backpack to ensure its longevity and continued performance throughout your travels.
Caring for Your Minimalist Backpack
Proper care and maintenance of your minimalist backpack will help extend its lifespan and keep it looking and functioning at its best. Follow these simple guidelines to ensure your backpack remains in top condition for years to come.
Cleaning Your Backpack
A clean backpack not only looks great but also helps prevent odors and wear. Here's how to keep your backpack fresh and clean:
Spot clean: Address spills or stains immediately using a damp cloth and mild soap. Gently scrub the affected area and air dry.
Hand wash: For a more thorough cleaning, hand wash your backpack using lukewarm water and a mild detergent. Be sure to remove any loose items and empty all pockets before washing. Rinse thoroughly and air dry.
Avoid harsh chemicals: Refrain from using bleach or other harsh chemicals that can damage your backpack's fabric or compromise its water-resistant properties.
Proper Storage
When you're not using your minimalist backpack, it's important to store it properly to protect it from damage and prolong its life.
Empty your backpack: Remove all items from your backpack to prevent stress on the seams and zippers.
Keep it dry: Ensure your backpack is completely dry before storing it to prevent the growth of mold and mildew.
Store in a cool, dry place: Keep your backpack in a cool, dry environment, away from direct sunlight or extreme temperatures that could damage the fabric or cause fading.
Routine Maintenance
Regular maintenance will help you identify and address any potential issues before they become major problems.
Inspect for wear and tear: Periodically examine your backpack for signs of wear and tear, such as frayed seams, loose threads, or broken zippers. Address these issues promptly to prevent further damage.
Apply a water-repellent treatment: If your backpack starts to lose its water-resistant properties, consider applying a water-repellent treatment to restore its performance.
Lubricate zippers: To ensure smooth zipper operation, occasionally lubricate the zippers with a silicone-based lubricant or wax.
Minimalist Backpacks: Your Questions Answered
What are the key features of the best minimalist backpacks?
The best minimalist backpacks focus on simplicity, functionality, and durability. They typically have a sleek design, lightweight materials, and well-thought-out organization features. Look for backpacks with comfortable straps, weather-resistant materials, and a minimalist aesthetic that suits your travel style.
How do I choose the right minimalist backpack for my needs?
To choose the right minimalist backpack, consider the following factors:
Size: Determine the ideal size based on your travel needs and personal preferences.
Material: Look for durable, lightweight, and weather-resistant materials.
Organization: Consider the number and type of compartments or pockets you need for your belongings.
Comfort: Evaluate the backpack's straps, back padding, and overall fit.
Style: Choose a design that reflects your personal style and complements your travel wardrobe.
Can minimalist backpacks be used for daily activities as well as travel?
Yes, minimalist backpacks are versatile and can be used for various purposes, including daily activities like commuting, going to the gym, or running errands. Their sleek design and functional features make them suitable for both travel and everyday use.
How do I maintain and care for my minimalist backpack?
To ensure your minimalist backpack lasts a long time, follow these care tips:
Spot clean with a damp cloth and mild soap when necessary.
Avoid machine washing, as it can damage the materials and construction.
Regularly check for signs of wear and tear and address them promptly.
Store your backpack in a cool, dry place when not in use to prevent mold and mildew.
Are minimalist backpacks suitable for hiking and outdoor activities?
Minimalist backpacks can be suitable for hiking and outdoor activities, but it's essential to choose a backpack specifically designed for such purposes. Look for features like a supportive frame, breathable materials, and attachment points for gear like trekking poles or hydration systems.
Armed with these tips and tricks, you're well on your way to making the most of your minimalist backpack and enjoying hassle-free, organized travel. In our final section, we'll explore some inspiring minimalist travel destinations that perfectly complement your new streamlined packing approach.