Imagine arriving at the place of your dreams – a location you've been dying to visit – only to be informed (after lost hours at the luggage belt) that your bags are gone. Or "lost." Baggage coverage is, at the very least, a consoling option here (and even if this scenario doesn't occur). It's different for everyone – but is baggage coverage worth it? Yes, we think it is. This is especially the case when you have particularly expensive items that are irreplaceable or difficult to replace.
In this article, we highlight the benefits and costs of baggage coverage.
Two different kinds of baggage coverage
Before traveling, it is essential to consider coverage for your luggage and items. 
In general, there are two main types of baggage coverage: luggage coverage and delayed luggage coverage.
Lost luggage coverage
This coverage means that you get reimbursed for your lost or stolen luggage and the item insured. You will need to report the matter to local authorities and airlines in order for them to follow up. While they do, the insurance compensates you. Some insurance companies will also need proof of receipts for items like jewelry and expensive items before compensating you. This also helps them know the real price of the item.
To cap it off, you may also take a photo of your luggage after packing. This will show the type of item you have insured and even the brand. This will help if the insurer requires the details of the item stolen or lost. It may also give a clear picture and value of what they need to reimburse you on. You may keep these photos on your mobile phone or with your travel documents away from your baggage.
In some cases, this type of coverage, lost luggage insurance, covers damage too. In addition, you should ensure the insurance covers your items and baggage from the time you start to travel until the time you finish traveling. This means that any valuable object you acquire during your travel and anywhere you go during the travel like tours and guides, your items will be covered in case of theft or loss. 
Delayed luggage coverage
Just as the name suggests, this type of coverage comes in when the airline delays to reimburse or provide your baggage after you file a theft or loss report with them. Many airlines do not offer assistance for the first 24 hours. This is because they think the luggage will arrive within these hours. 
This coverage claims specific items only, most of them being high-end valuables. The main purpose of this type of coverage is to accommodate you with the vital and most important items that you may need until your baggage is traced. The airline will most of the time call you to pick the baggage instead because they mostly do not deliver lost and found baggage.
Many individuals do not take baggage coverage because they assume the airlines compensate for lost luggage. Due to this, it is important to note that:
The airline will usually negotiate for a smaller settlement, meaning, you will get less of the value of your luggage.
They mostly avoid paying for your lost items or baggage.
In case of delayed luggage compensation, it most probably will be in form of travel vouchers and gifts instead of cash or lost items.
Many airlines avoid the cover of valuable items like jewelry and high-end items.
Most airlines take much time investigating and trying to find your lost items and baggage, (weeks and months).
What is not covered in the baggage coverage?
Although this may vary with each insurer, there is a list of items that may not be covered in baggage covers. These include pets, cash money, perfumes, perishable goods, and items like drones and household items. Moreover, there are items that can be lost due to illegality or wars. These items cannot be reimbursed. Always be sure to read the items excluded from the coverage before agreeing to the terms.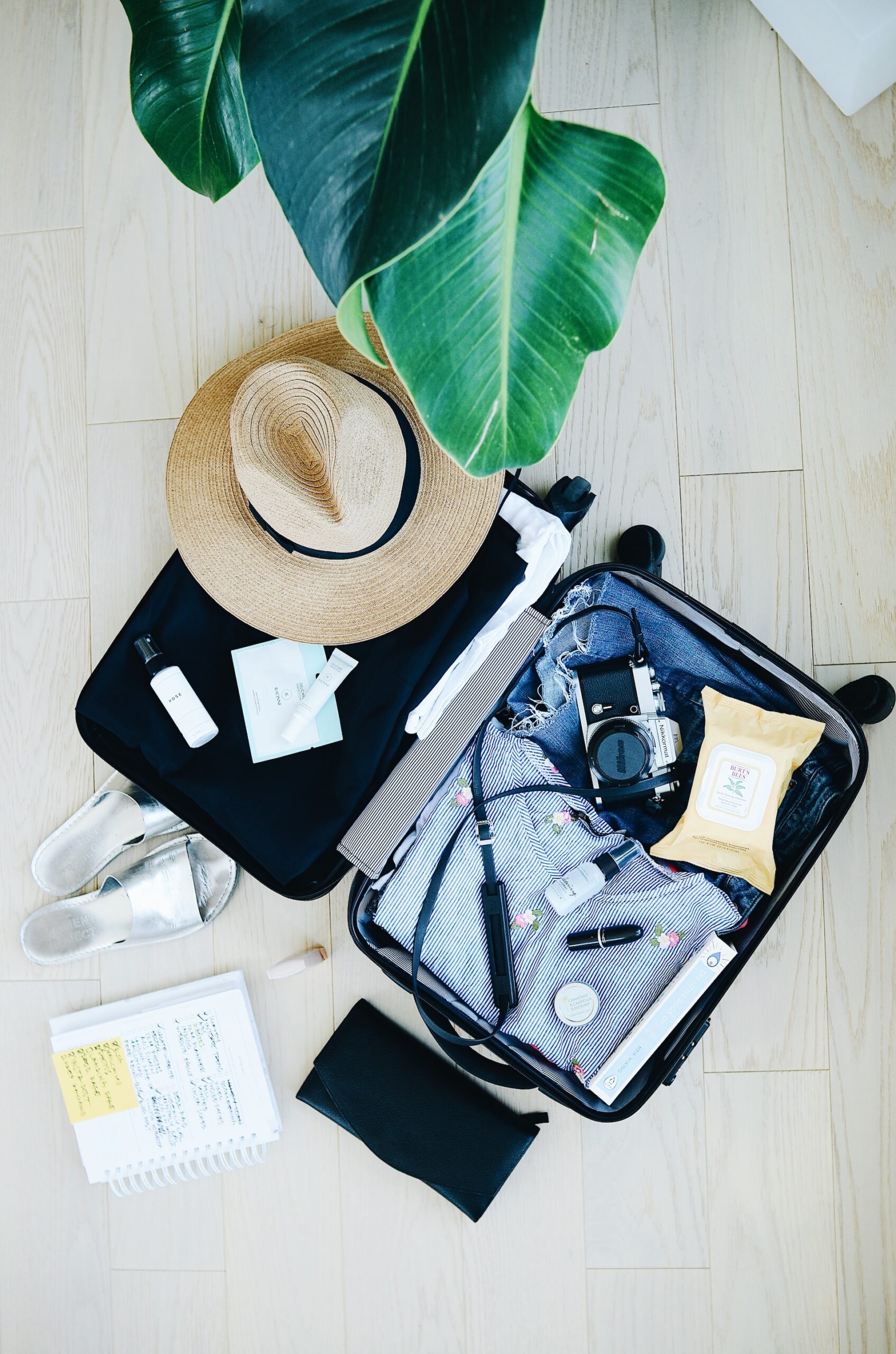 Baggage Insurance Cost and How to Get It
Baggage insurance cost varies with each insurer and the length of the travel. However, an average baggage coverage could cost anything from 4% to 10% of your total travel cost. For instance, if your travel cost is $3000, it means you will pay a baggage coverage from $120 to $300. These rates can also vary from country to country. 
Purchasing a travel insurance policy is one of the major ways of getting baggage coverage. This policy will ensure your luggage, including the carry-on bags. Alternatively, you can apply for premium travel cards like Platinum Card from American Express which covers lost luggage. However, this card does not cover baggage delays. 
It is usually advised that if you tend to carry expensive and high-end items like expensive watches and jewelry, a comprehensive insurance policy for your baggage is essentials as it will cover these items. 
Claiming your compensation
In order for you to claim compensation for your stolen or lost baggage, you should expect some paperwork to be done. This will entail filling in lost items reports and keeping receipts of your newly bought items for the delayed luggage cover. It is also important to claim this compensation immediately for action to be taken promptly. 
Airlines have also improved on their compensation, so the faster you do it the better. For instance, there are airlines that process lost luggage and compensate a certain fixed amount for every person. These amounts can range from $100 to $200. 
Baggage Coverage Limits
Mostly, there are usually three types of limits you could get with baggage coverage. Similarly, some items can be excluded from the covered items lists too. 
Overall limit
Overall limit simply specifies the total amount of coverage you can receive for all your valuables. 
Each item limit
This is also known as a per-item limit. It states the maximum amount you can ask for compensation for every item covered. 
Specific item limit
This limit states specific items that can be included or excluded from the coverage. Mostly they include DSLR cameras and high-end laptops. 
In addition, there are also limits on the delayed baggage cover. Certain amounts can be given to an individual for compensation but the individual will be required to spend a certain amount per day as their luggage is traced until found. This limit is known as the per-day limit.
On the other hand, if the luggage lost is shared among two or more individuals, a certain amount can be released to be shared among the individuals until the luggage is recovered.
If you're on the fence, get some kind of baggage coverage!
Generally, baggage coverage is quite important for travelers. Travel and baggage insurers will always want proof of purchase and receipts before compensating. It is important to keep the receipts of your high-end stuff as it may help you when you eventually travel. The receipts also help show the price of the item lost. For the delay baggage coverage, you will also need to prove that everything you have bought during the delay is worth and fits the coverage. 
Be sure to tag your bag and label it properly to avoid lost bags. Also, ensure to document everything and follow up on your luggage. This might save the mystery of having to apply for compensation.