One of the worst things that could ever happen while traveling would be getting your bag stolen. Not only is the bag itself valuable, but then there are all the items you're carrying within it. Plus, you'd be stranded without your stuff, which would ruin your trip. You've recently heard of anti-theft bags, but you're just not sure: is an anti-theft bag worth it for you?
Anti-theft bags, while generally more expensive, can be incredibly worthwhile, as it's always better to be safe than sorry. If you're visiting somewhere for the first time or you're in a country known for its pickpocketing especially, then it's never a bad idea to have an extra means of safeguarding your things. 
In this extensive guide, we will explain what makes a bag anti-theft in more detail. We'll also cover things like price, and we'll even provide a few examples (and shopping links) to real anti-theft bags for your consideration. By the time you're done reading, you'll know if these bags are a good option for your travels. 
And take a look at this guide if you want to be prepared for airlines losing your luggage: find out how to get compensation for lost or delayed luggage!
What Is an Anti-Theft Bag?
When it comes to travel, safety and security are always top concerns. One way to ease those worries is by using an anti-theft bag. These bags come with various features designed to deter thieves and keep your belongings safe.
Anti-theft bags can come in a variety of styles, including purses, cross-body bags, laptop bags, business bags, and backpacks. At first glance, they may not look all that different from a regular bag, but the added security features make all the difference.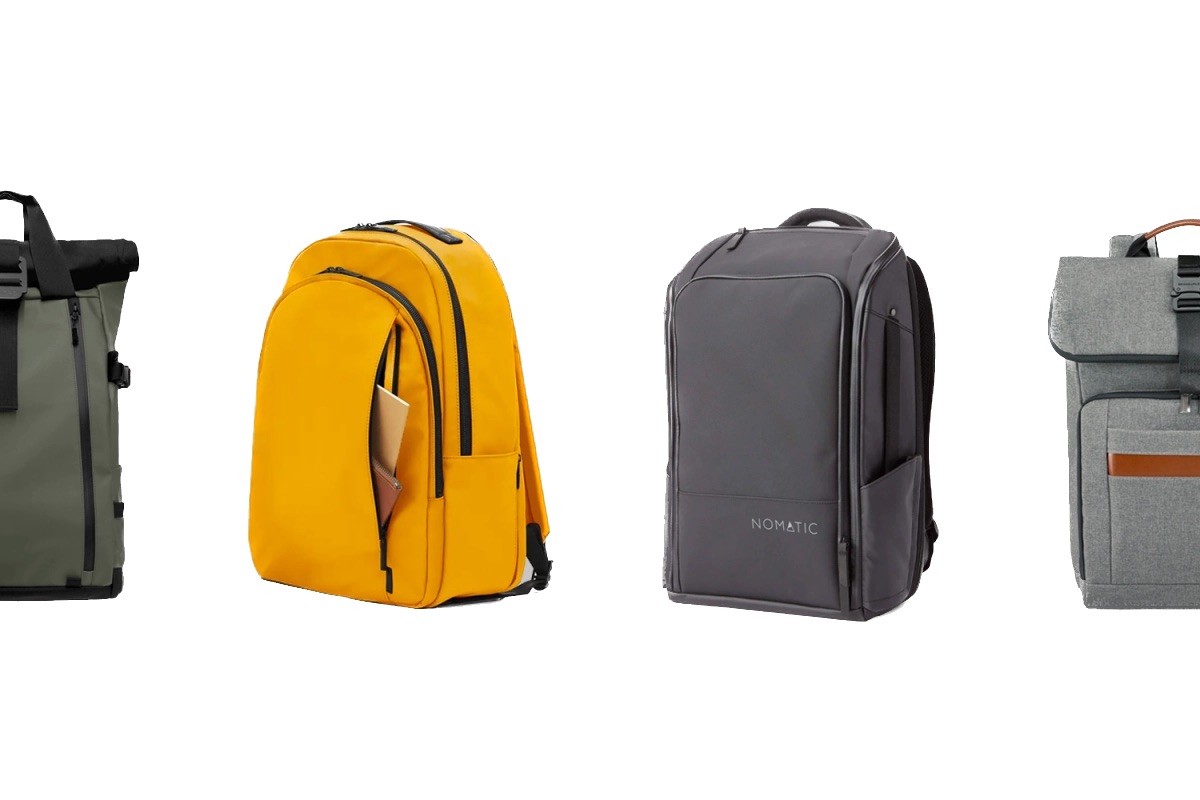 Here's an overview of the features.
Locking Zippers and Clips
The zippers and clips throughout the exterior of an anti-theft bag are quite durably designed. A clip will be attached to a zipper's pull tag opening. It might make it a little harder for you to open your zippers and clips to access your bag, but it would also make it more difficult for unsavory characters to do the same. That may be enough to stop them from getting into your bag, successfully helping you avoid theft. 
RFID Blockers
Radio-frequency identification, commonly abbreviated to RFID blocking, is another feature you want in your anti-theft bag. 
Why is this? Well, your debit cards, credit cards, and other related cards all have chips operating on a certain frequency. If a criminal could use RFID to find that frequency, then they could grab your credit or debit card information and begin using your card for fraudulent purposes. This is known as RFID skimming. 
If your anti-theft bag has RFID blockers, then your cards are off-limits. Now, criminals can't get the right radio frequency to steal your private information. The entirety of your bag may be made of a material that has RFID blockers or only parts of the bag may block these frequencies. Either way, you'll be glad you have it. 
Secret Compartments
While the exterior of most anti-theft bags is not designed in such a way to draw much attention, the interior of these bags will amaze you. Once you get the zipper open, you'll find a backpack with secret compartment has a multitude of hidden areas. These are made for hiding everything from your smartphone to your passport and your credit card, pretty much anything you wouldn't want a robber to steal.
To even find a secret compartment, you have to know where to look. That's because anti-theft bag manufacturers (and those who make backpacks with secret compartment) will cover the compartments with fabric layers so that at first glance, the compartments almost don't seem to exist. 
The hidden compartments come zippered to add an extra layer of security to your favorite possessions. There are also often specific compartments for each type of item, from medications to cards, so you can keep everything neat. 
Uncuttable Shoulder Straps
Whether it's a purse or a backpack carried on your shoulders, a criminal who tries to steal your bag may grab it or cut at the straps. With most bags, the strap will cut right off, allowing the criminal easy access into your personal belongings. 
That's not so with an anti-theft bag. These will have a cable hidden inside the shoulder strap(s) that are made of steel. While the cable doesn't weigh much and moves with you, it's still not easy to cut. Even if the thief had a knife and tried slashing through the strap, their blade likely wouldn't slice through the cable within the strap. 
All this time they've wasted means other people have probably noticed a theft is ongoing. These passersby may have called the police, so the criminal won't want to stick around long. Once they realize they can't cut your bag's shoulder straps, they're going to hightail it on to some other hapless victim. 
Anti-Slash Body
Besides the straps, a robber may attempt to cut into the bag itself, hoping all its contents will come tumbling out. Many anti-theft bag manufacturers have thought about this possibility as well and safeguarded you against it. 
The military-grade material used to create many anti-theft bags is resistant to slashes with a knife or another blade. The bag's material is reinforced with ultra-high molecular weight polyethylene, also known as UHMWPE. For even more safety when carrying your bag, the fibers get woven extremely tightly to have a level five cut rating, which is the best it can get. 
Anti-Theft Bags: Our Picks
You're probably at least curious about anti-theft bags by this point. If so, then this is the section for you. In it, we'll provide shopping links to five anti-theft bags, all courtesy of Amazon. We'll also discuss things like features and pricing for each bag.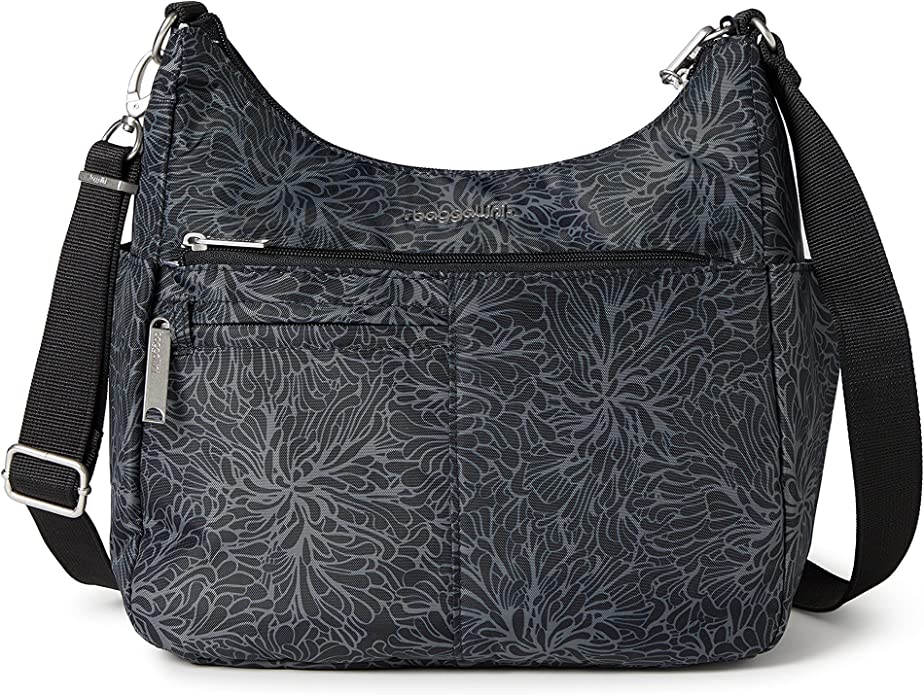 Anti-theft bags come in all shapes and sizes, including purses. This stylish Baggallini anti-theft bag costs a little over $100, but the peace of mind you get knowing your essentials are safe makes the higher price tag worthwhile. 
This hobo-style bag measures 14 inches wide and 10 inches tall with a shoulder drop that's 29 inches. You also get a slew of safety features sure to give you confidence on your travels. These include several slash-proof panels made of SecurTex fabric. Should this fabric ever come into contact with a knife, it maintains its high-quality looks so it's like the attempted robbery never happened. 
The shoulder strap has two layers of cabling so it can't be cut off the Baggalini. You can take the cable out of your own volition to use it to secure other items. The main zipper of the bag locks so your possessions stay right where you want them. Also, with RFID blocking, your cards are safe from theft.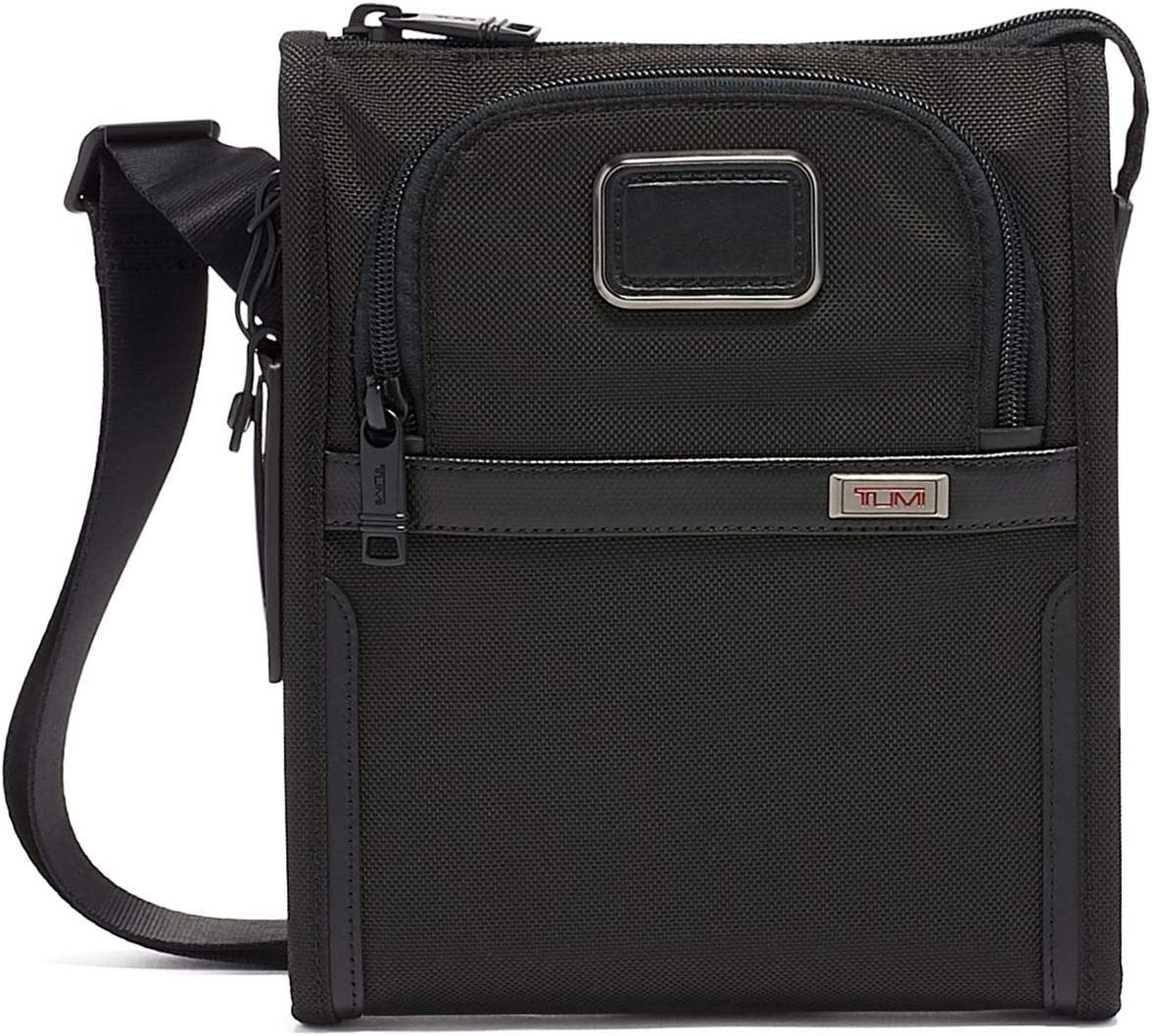 The TUMI Alpha 3 Small Pocket Crossbody Bag is a high-quality travel bag that combines design, performance, and functionality. Made of durable ballistic nylon, this crossbody bag is built to withstand frequent use and harsh conditions.
The bag's exterior features a zip entry to the main compartment, a convenient back slip pocket, and an adjustable shoulder strap for comfortable wear. On the inside, there's a zip pocket, three card pockets, a pen loop, and a key leash, all of which help you stay organized and keep your essentials secure while you're on the move. Plus, with the TUMI Tracer technology, you can track your bag in case it gets lost or stolen.
TUMI is a brand that is dedicated to superior quality, design excellence, and technical innovation. The Tumi anti theft Alpha 3 series is a testament to this commitment, offering business and travel pieces that are both stylish and functional. Whether you're commuting to work or exploring a new city, the TUMI Alpha 3 Small Pocket Crossbody Bag is the perfect accessory for any adventure.
Korin designed their bag to quickly pass TSA checkpoints, but for convenience, too. For example, you get a USB charging port within the bag that you can rely on to power up your smartphone, tablet, and even your laptop. The manufacturer also introduces a weight reduction system with their bag, as the shoulder straps curl around so you don't end up with aching arms by the end of the day.
As for the anti-theft features, this bag has 'em in spades. There are hidden storage compartments, five in all, that are separated by pockets so a criminal couldn't easily access them. The gray exterior fabric is slash-resistant, and the zippers are double-layered and hard to break into. The bag also comes with a TSA metal wire lock that's retractable.  
Should you need a little more room, you can expand this backpack to 28 liters from its original 19 liters. Then, you can stash such items as a 15-inch laptop (including Macbooks). There are plenty of compartments, too, including a dry/wet pocket and a zippered mesh pocket. Hanke's bag has X-shaped inner straps as well to prevent items from moving from the main compartment.
Getting into the anti-theft features now, Hanke's business laptop backpack includes lockable zippers made of tough metal for keeping your computer safe. An RFID blocker means your personal information stays to yourself rather than getting into the hands of criminals. 
The bag's body also has a stainless steel mesh skeleton on the back, bottom, sides, and front of the backpack. When accompanied by the locking compartments and straps, that makes Travelon's anti-theft bag quite safe. 
An expansion pocket is made for keeping must-haves like sunblock, an umbrella, sunglasses, or a water bottle. With a zipper to close the pocket, you won't lose these items. The Travelon Anti-Theft Courier Slim Backpack comes in two colors, stone gray or navy. 
The shoulder straps come padded, and, even better, you can adjust them. They start at a height of 24.2 inches and can stretch to 32.2 inches. Inside the bag, you'll find a wallet/key clip, dual-zippered interior pockets with RFID blocking, two water bottle side pockets, a suspended, padded interior laptop sleeve, and two zippered exterior pockets you can lock. 
The body of the Metrosafe itself is strengthened with steel mesh so it can't be cut. Then the backpack's exterior is covered in "full dull hitra" and nylon with a 210-denier count. The Metrosafe comes in three colors: earth khaki, deep navy, and black.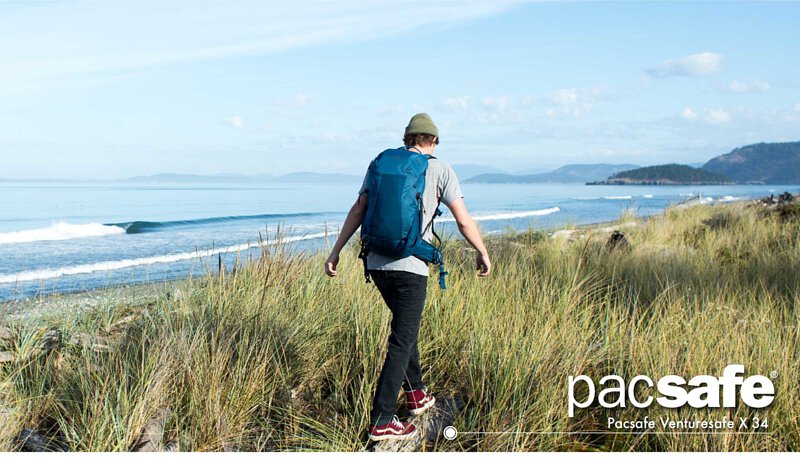 Related Question: Is Pacsafe a Good Brand?
Pacsafe is one of the most well-known brands in the anti-theft bag industry. They are known for producing high-quality bags that offer a range of anti-theft features. In addition to being durable and secure, Pacsafe bags are also stylish and functional.
Pacsafe was founded in 1998 by two Australian travelers who had their bags stolen while on a trip to South America. They wanted to create a bag that would deter theft and provide peace of mind to travelers. Since then, the company has grown to become a global brand with a reputation for excellence in the anti-theft bag market.
Pacsafe bags are designed with a variety of features that make them highly secure. Some of these features include slash-proof material, locking zippers, RFID-blocking pockets, and anti-theft straps. They also come in a range of styles, from backpacks and shoulder bags to totes and wallets.
Pacsafe bags are generally more expensive than other bags on the market, but they are worth the investment if you want to protect your belongings while traveling. Customers who have purchased Pacsafe bags report being highly satisfied with their purchase, noting the bags' durability, security, and convenience.
Overall, Pacsafe is a highly respected brand in the anti-theft bag industry. Their bags are well-designed, durable, and secure, making them an excellent choice for travelers who want to protect their belongings from theft.
Is an Anti-Theft Bag Worth It?
While you're certainly intrigued by the multitude of features found in anti-theft backpacks, purses, and business bags, you're still left with one question. Do these theft-proof features even work, or do they just drive up the cost of the bag?
Yes, the features of anti-theft bags work. Does that necessarily mean they can deter theft? Not always. From slash-resistant exteriors and straps to hard-to-open zippers, many of these features are designed to slow down a criminal. Since pickpocketing has to occur in a matter of seconds so the criminal can avoid being caught, if they take too long with a bag, then maybe they'll deem it not worth it. 
However, with anti-theft bags becoming more and more of a phenomenon for traveling and even everyday use, it seems like it will only be a matter of time before some savvier thieves figure out ways past even the layers of security offered by an anti-theft bag.
There's also the issue that the RFID blocking might not work across the entirety of the bag. You will have to do some digging into the bag you choose and look closer at its features. For some anti-theft bags, they only have RFID blocking capabilities in certain pockets. If you don't put your credit or debit card in those pockets then, you could still get your info stolen. It's best if you have a bag with RFID blocking throughout. 
That doesn't mean an anti-theft bag is not worth carrying.
Plus, there's a huge misconception going around on anti-theft bags:
People think that if you invest in one, it's like walking around showing off a big wad of money. You're essentially telling criminals you're an easy target. 
However, that's not true. Today's anti-theft bags look like any other purse, backpack, or business bag on the market. It won't be like you're walking around with a target on your back inviting people to try and rob you. You'll blend in with everyone else. 
Others believe that a money clip is a better option. While it certainly costs less, a money clip isn't as secure as an anti-theft bag. That said, if you feel more comfortable with a money clip or a similar, cheaper option, then that's your choice.
We do just want to mention that carrying an anti-theft bag should not replace common sense. You still want to be alert and aware of your surroundings when venturing somewhere new. Don't leave your bag on the floor unattended at any point, either. It will more than likely end up stolen. 
Conclusion
An anti-theft bag is one that includes a slew of safety features for the user. These are locking zippers that are hard to access, slash-proof exterior materials and straps, backpack with secret compartments, and RFID blocking. 
There are many bags in all sorts of styles with anti-theft features, from backpacks to business bags, purses, and everything in between. While these are more expensive than your average bag, they otherwise don't stand out. 
As a traveler who wants to enjoy your time visiting a new country, carrying an anti-theft bag is a great idea. You can ward off pickpockets since it's not so easy to get into your bag. That said, you should still keep your head about you when traveling, even if you do have an anti-theft bag. Failing to stay alert could still make you a target of theft. Best of luck!